See How Your Linux GPU Performance Compares To The Radeon RX 460 On Open-Source
As I mentioned in this morning's
Early Open-Source Linux Benchmarks Of The AMD Radeon RX 470
, coming up tomorrow I will be publishing the first benchmarks of the Radeon RX 460 under Linux in a AMD/NVIDIA graphics card comparison. However, for those impatient, here are some standalone Linux OpenGL benchmarks of the RX 460 on the AMDGPU+RadeonSI driver stack so you can see how your own system compares.
Yesterday I purchased the
PowerColor RED DRAGON Radeon RX 460 DirectX 12 AXRX 460 2GBD5-DH/OC
graphics card from
NewEgg.com
. This is a 2GB Radeon RX 460 graphics card clocked at 1212MHz for its boost frequency. Other Radeon RX 460 "Polaris 11" details have
already been talked about
.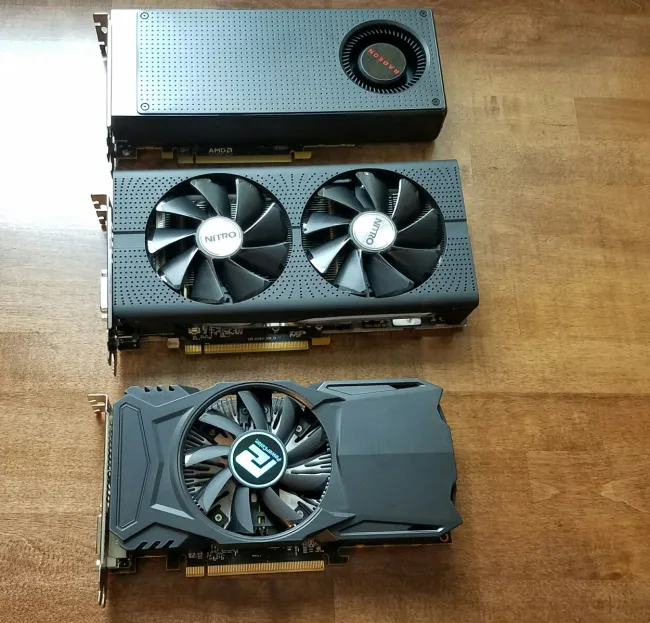 Tomorrow's RX 460 Linux article will have all of the RX 470 and more Linux numbers from today plus several more GPUs in the mix. There are more than a dozen graphics cards compared for tomorrow's article. Of course, that's just the first of a series of articles with looking at RadeonSI, then AMDGPU-PRO numbers, possibly some Windows 10 comparison results, etc.
But for those anxious to see how this ~$109 PowerColor RX 460 performs, I uploaded some standalone results from the
Phoronix Test Suite
to
OpenBenchmarking.org
.
If you just want to look at the individual OpenGL results for this RX 460,
see this OpenBenchmarking.org result file
. To see how your own system stacks up, simply install the Phoronix Test Suite on your distribution and then run
phoronix-test-suite benchmark 1608104-LO-1080PAMDG22
. It should be that easy with our open-source benchmarking suite! Stay tuned for the real exciting numbers tomorrow.
Update:
The complete
RX 460 numbers and more are now available
.