Show Your Support: Did you know that you can get Phoronix Premium for under $4 per month? Try it today to view our site ad-free, multi-page articles on a single page, and more while the proceeds allow us to write more Linux hardware reviews. At the very least, please disable your ad-blocker.
Phoenix RC Flight Controller Driver Coming For Linux 4.17
One of several new drivers slated for
Linux 4.17
is
PXRC
for the Phoenix RC flight controller adapters.
This is a flight controller modeled after that's used by radio control airplanes/helicopters/drones. Phoenix RC makes a PC flight simulator and for going with that software they have this controller. While there doesn't appear to be a Linux port of the Phoenix RC software that has been around for years, with Linux 4.17 at least their RC flight controllers will now work under Linux if you want to use it as an input device for another game, etc.
Phoenix RC appears mostly popular in Europe but via eBay and other channels their controllers and Windows software are available in the US at $100+ USD.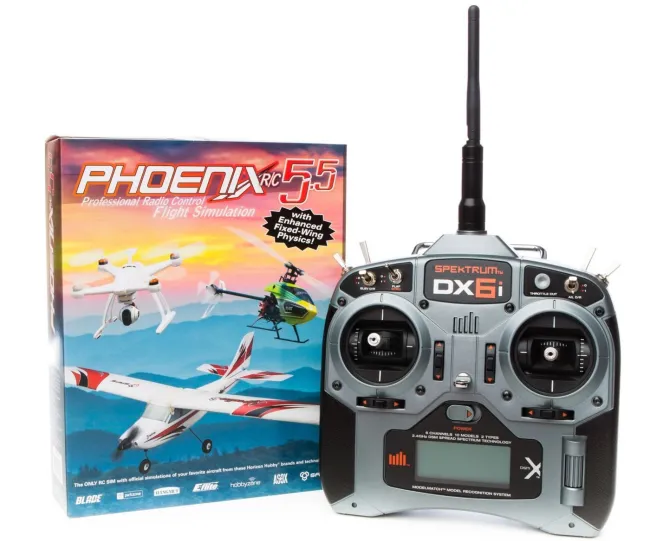 The PXRC driver has been accepted into the Linux kernel's input subsystem "-next" branch for inclusion into Linux 4.17. This RC flight controller adapter has seven analog channels and one digital input switch.
The driver
adds just under 400 lines of new code to the kernel.
For both popular and rare controllers/joysticks/other-gaming-peripherals, the Linux kernel has been picking up fairly good driver support over the past number of years, but unfortunate that more vendors are not involved in the process leaving it to skilled community individuals taking on the driver writing challenges themselves.