With Mesa Git You Can Now Run A Completely Open Graphics Stack On The Tegra X1
With today's Mesa 18.1-devel Git code, the last of the Tegra/Nouveau code has landed where it's now rounded off for offering a completely open-source and accelerated graphics stack that works well on the Tegra210 (Tegra X1) SoC.
Landing today in Mesa Git is the
initial Tegra support
for the K1 SoC and newer. There was the commit linked to and then several other related patches arriving in the tree a short time ago. This Tegra support in Mesa is needed for display support while the GPU is driven via the Nouveau NVC0 Gallium3D driver as a render node. This code is for the Tegra K1 and newer while it seems the X1 SoC is in best shape right now and there are already users of this code on this SoC running a completely open-source 3D driver stack. On the kernel side, there has already been Tegra DRM support in the mainline kernel.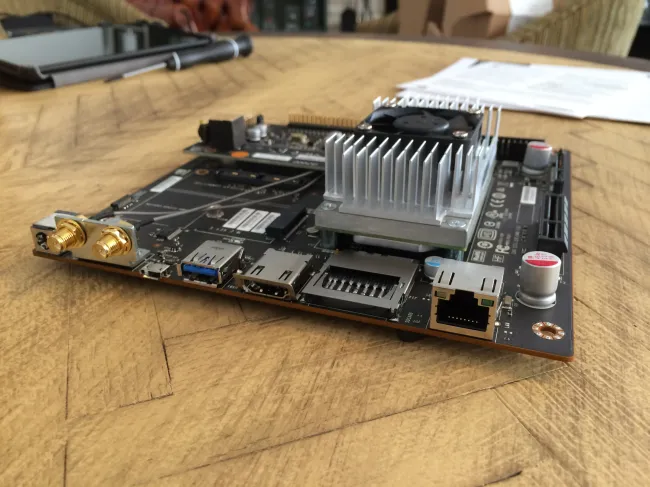 NVIDIA has been more open with their driver support on the Tegra/embedded space than in the desktop realm. It's great to see their open-source driver contributions continue at least on the Tegra side. This driver support does include Wayland support as well, with this Mesa driver meaning any GBM Wayland compositor should work fine, as Wayland has quite a bit of customer interest in the embedded/automotive space.
Besides the Jetson development board, the X1/Tegra210 SoC is found in devices like the NVIDIA Shield Android TV, DRIVE CX/PX, Pixel C, and Nintendo Switch. It's not clear how well this current Mesa Git code is working with the newer X2 SoC.