Debian Linux Is Now Available For NVIDIA's Jetson TX1
Debian Linux is now available for running on NVIDIA's Jetson TX1 developer board powered by their Tegra X1 SoC.
The
Jetson TX1
has been available for more than a year while now there's finally a good Debian ARM image available for this powerful developer board.
Debian developer Martin Michlmayr shared that
it's now working
with a pre-built U-Boot image in Debian as well as kernel and installer support.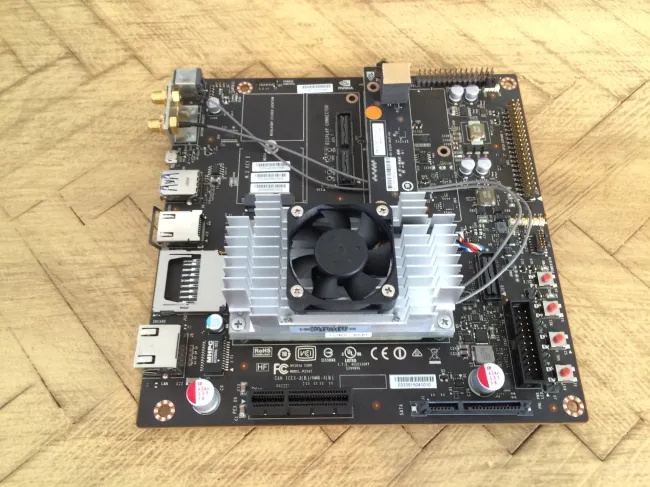 Michlmayr does make some interesting comments with regards to NVIDIA's upstream work, "There are some minor kernel glitches but NVIDIA is very active upstream and I hope they'll get resolved soon...The Jetson TX1 developer kit makes a pretty good 64-bit ARM development platform. The board is supported in mainline u-boot and the mainline kernel and NVIDIA are pretty responsive to bug reports. Unfortunately, a proprietary blob is required for USB (and Ethernet is connected via USB)."
(
Update:
The proprietary blob cited in Martin's blog post is about a proprietary firmware blob, not a binary-only driver itself.) Overall it's in pretty good shape, especially considering the state of some other ARM developer boards. The Jetson TX1 remains my favorite ARM SBC board to date due to its powerful ARM 64-bit processors and NVIDIA graphics capabilities, being easy to get this board, and is all around a good choice until
any AMD ARM boards finally appear
or
Qualcomm begins shipping some interesting ARM SBCs
.
The Jetson TX1 kit currently
retails for $579 USD
with the board being powered by the Tegra X1 SoC with Maxwell graphics featuring 256 CUDA cores, four Cortex-A57 cores, 4GB LPDDR4 memory, 16GB eMMC flash, 802.11ac WiFi, Bluetooth, Gigabit Ethernet, USB 3.0, PCI-E x4, and SATA.