Show Your Support: This site is primarily supported by advertisements. Ads are what have allowed this site to be maintained on a daily basis for the past 18+ years. We do our best to ensure only clean, relevant ads are shown, when any nasty ads are detected, we work to remove them ASAP. If you would like to view the site without ads while still supporting our work, please consider our ad-free Phoronix Premium.
Microsoft Continued With Many Linux/Open-Source Announcements In 2016
In 2015
Microsoft made many open-source and Linux related announcements
while this calendar year their flow of being more open and acknowledging of Linux continued with even more announcements.
Among the many interesting announcements by Microsoft in 2016 was their acquisition of Xamarin, formally rolling out Ubuntu Bash for Windows 10, updates to the Skype Linux client, Visual Studio Code 1.0 for Linux, SQL Server for Linux, open-sourcing more of their code-bases, porting PowerShell to Linux and making it open-source, and much more.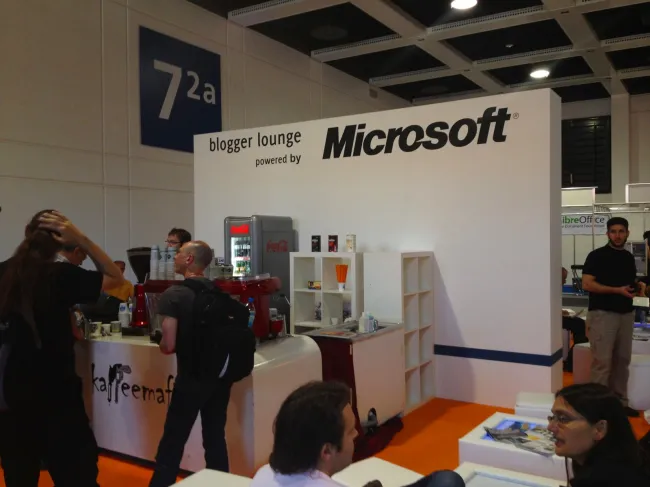 Microsoft had quietly been making
many plays around Linux
the past few years, but particularly in the past two years they have ramped up a lot with acknowledging the success of Linux on workstations/servers/cloud since Satya Nadella became the CEO of Microsoft.
Here's a look at the most popular Microsoft Linux/open-source news from 2016:
Microsoft Buys Out Miguel de Icaza's Xamarin
Microsoft has announced today they are acquiring Xamarin, the company backed by Mono developers including Miguel de Icaza, GNOME's founder.
Ubuntu's Unity Desktop Can Now Run Natively On Windows
It's possible to run the Unity desktop with Compiz window manager atop Windows 10.
Secure Boot Isn't So Secure After All: The Golden Key Is Out
So much for Secure Boot being so secure... After a mistake by Microsoft, the "golden key" is now out in the wild.
Skype Claims "Exciting" Linux News Next Week
It's been a while since Microsoft-owned Skype last did a serious update to their Linux client, but it looks like that could be changing...
Ubuntu's User-Space Ported To Run On Windows 10 By Canonical/Microsoft
Canonical and Microsoft have been working on a joint project the past few months of bringing the Ubuntu user-space to Windows 10 as an initiative for helping developers running this OS.
Skype Releases Brand New Linux Client Making Use Of WebRTC
Many of you have been wondering what's the "exciting" Skype Linux news that the Microsoft-owned developers have been teasing since last week... Here's the details.
Epic Games' Tim Sweeney Is Warning Of Microsoft's Closed Gaming Ecosystem
Epic Games' Tim Sweeny has written a lengthy op-ed coming out against Microsoft's Universal Windows Platform (UWP) effort that would close up the Windows gaming ecosystem as "a closed platform-within-a-platform into Windows 10."
Microsoft Releases Visual Studio Code 1.0, Linux Still Supported
One year after announcing Visual Studio code and supporting it on Linux, Microsoft today announced the Visual Studio Code 1.0 release.
Microsoft's .NET Now Works On NetBSD
Microsoft's .NET Framework as an open-source project now has support for NetBSD.
Microsoft Open-Sources PowerShell & Brings It To Linux
Lost Internet connectivity for two hours due to a storm and when getting it back up the first news I saw was a surprise: Microsoft has decided to open-up PowerShell and port it to Linux.
Microsoft Explains More About Their Windows Subsystem For Linux
At the end of March was the announcement about Ubuntu's user-space coming to Windows 10 via the Windows Subsystem for Linux implemented in the Windows kernel. There's a new Microsoft blog post explaining more of the inner-workings of WSL.
Microsoft Open-Sources Edge's WebGL Implementation
Microsoft has open-sourced their WebGL implementation used by the modern Edge browser on Windows.
Microsoft Launches SQL Server For Linux
Microsoft made many interesting open-source / Linux announcements last year and already in 2016 it's been interesting with Microsoft buying out Xamarin and continuing their open-source ambitions. Microsoft's latest announcement is the availability of their SQL Server for Linux.
Former Microsoft CEO No Longer Negatively Attacks Linux
Back in 2001, Steve Ballmer who was leading Microsoft at the time called Linux a "cancer", but now he no longer has those views.
Microsoft's JavaScript Engine Code Released, Wants To Port It To Linux
Last month Microsoft announced they would open-source their JavaScript engine and this week they've honored their word by releasing CharkaCore on GitHub.
.NET Core 1.0 Released
Microsoft is today releasing the open-source .NET Core 1.0 milestone.
Microsoft Spins Its Own FreeBSD Image For The Cloud
Last year Microsoft announced their own Linux platform used by their Azure cloud in the networking space while now the company has announced their own FreeBSD spin for use by customers as a VM OS.
Microsoft Is Now Part Of The Eclipse Foundation
Well, Microsoft is continuing in their open-source/Linux announcements. Succeeding yesterday's announcement of Microsoft SQL Server coming to Linux, today the Windows maker announced they are joining the Eclipse Foundation.
Microsoft Releases An Open-Source Deep Learning Toolkit
2015 was filled with many interesting Linux/open-source announcements by Microsoft and it looks like 2016 will not be any different. Today they announced the open-sourcing of a new project.
Linux Gets A Proprietary, Read-Only ReFS File-System Driver
While Microsoft's ReFS file-system has been around for a few years to date there is no mainline Linux kernel driver supporting this file-system that's more advanced than NTFS. But there is now a read-only ReFS Linux driver and it's proprietary.
What do you hope to see Microsoft do in 2017 with regards to Linux/open-source? Let us know in the forums.