Fedora Might Try A New Scheduling Strategy For Its Releases
It's no secret that Fedora has had a challenging time sticking to their release schedules for a long time. With taking care of blocker bugs, Fedora Linux releases tend to frequently slip -- with Fedora 21
it's about two months behind schedule
and we're just past the alpha stage. By the time Fedora 21 actually ships, Fedora 20 will have been at least twelve months old. However, a new release scheduling strategy might be tried starting with Fedora 22.
Generally the long-standing scheduling process for putting out two Fedora releases per year has been to schedule a new release about six months after the current Fedora release makes it out the door. Due to the "release + 6 months" scheduling and that the releases tend to be delayed, we've seen Fedora releases many different months out of the year with little predictability. Now, however, they may be trying to release twice a year on predictable dates regardless of how much time is left between releases.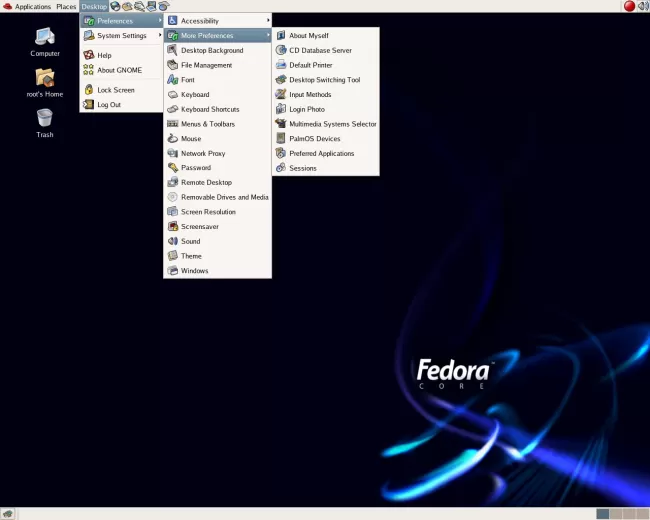 Fedora developers are currently looking at doing releases
the second Tuesdays in May and October
-- right around the traditional Mother's Day and Halloween. This will let users and administrators to know always when to roughly expect releases, etc. The scheduling idea is faintly similar to Ubuntu with always pushing out new releases in April and October.
Matt Domsch of the Fedora Project wrote, "At Flock, we talked about the idea of moving to a calendar-based scheduling strategy — not making hard calendar deadlines, but simply setting the release date target based on the same two dates every year rather than working from the previous release. This would make it easier to plan around conferences and holidays in advance, and make marketing and PR planning easier, and make it easier to work on features targeted at the next release. Plus, it will make end of life and upgrade scheduling easier for end-users to plan for."
With May and October releases being a 5/7 month difference, Fedora developers may also get in an unenforced rhythm of doing feature/stability release cycles. Matt added, "We'd still stick to our general approach of being release-criteria based; the traditional one-week slips would still move everything back. In the event that one release has a lot of slip, that means the next release would be a shorter cycle — and we'd know that. This could be a good thing in itself, as a long, painful release can probably benefit from the next release intentionally having fewer changes. (In fact, it might even naturally lead to a cadence of alternating feature releases and stabilization releases, although I don't think we should force that.)"
This change could begin with Fedora 22, which would then put its release at the 12th of May, 2015. The scheduling strategy for F22 and beyond is currently taking place in
this FESCo ticket
. The Fedora Engineering and Steering Committee still has to evaluate and vote upon this scheduling strategy, but so far it looks like developers are open to this idea.