We Need Your Support: Did you know that you can get Phoronix Premium for under $4 per month? Try it today to view our site ad-free, multi-page articles on a single page, and more while the proceeds allow us to write more Linux hardware reviews. At the very least, please disable your ad-blocker.
Unity 8 & Mir Are Moving Along For Ubuntu 15.04
Canonical's work on the next-generation Unity 8 interface for the Ubuntu desktop powered by the Mir display server is taking shape on the desktop and complementing their mobile work well.
Kevin Gunn of Canonical wrote a Mir and Unity 8 update on Tuesday. Among the landed Unity 8 work includes a new Dash list overview, continued work on full-shell rotation, Unity 8 on the desktop is starting to look into multi-monitor support, the welcome wizard was migrated to Unity 8, and various bugs have been squashed.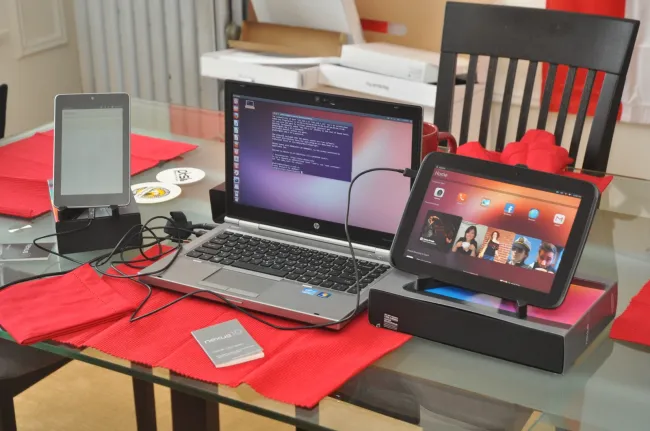 On the Mir side, recent work includes Hardware Composer (HWC) 1.3 support, continued work on making the input platform dynamic, integration work for libinput functionality alongside Android input support, moved to a less ABI-breakage prone interface, prep work for supporting external displays on Android devices, automatic driver probing, a desktop zoom feature was added, wider support for display buffer pixel formats in the Mesa driver, and Mir is now starting to work with HDMI connections -- including Mir with 4K resolution displays.
The full Unity 8 and Mir update can be found via the
ubuntu-phone mailing list
. For those out of the loop, Ubuntu 15.04 on the desktop will still be sticking to Unity 7 with an X.Org Server.