Hardkernel Launches $35 Development Board That Can Smash The RPi
Hardkernel has announced the latest ODROID ARM development board. The ODROID-C1 is a $35 single-board computer that is similar in size to the Raspberry Pi but with much greater hardware specifications.
The Hardkernel ODROID-C1 features an Amlogic S805 SoC that features a 1.5GHz quad-core ARM Cortex-A5 processor and Mali 450MP2 graphics. This board also has 1GB of DDDR3 memory, Gigabit Ethernet, 40 GPIO pins, eMMC / microSD storage, four USB 2.0 ports, and one USB OTG port. While coming in close to the size and price, the specs of the ODROID-C1 are far superior to the Raspberry Pi with a better SoC, double the RAM, Gigabit Ethernet, and an extra USB port.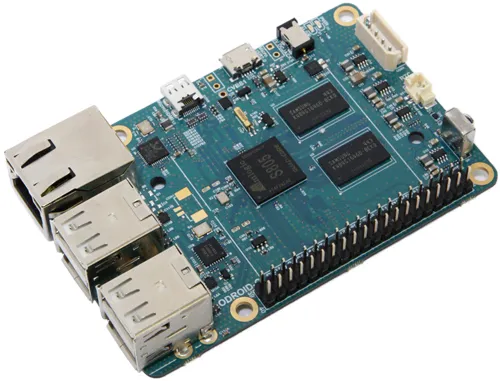 More details on the ODROID-C1 can be discovered from
Hardkernel.com
. The board is designed to run Ubuntu 14.04 LTS or Android KitKat.