NVIDIA 340.24 Linux Driver Has G-SYNC Support, FXAA Control
Succeeding last month's
NVIDIA 340.17 Linux driver beta
is now the first official release in the 340.xx driver series for Linux / Solaris / BSD. The NVIDIA 340.24 driver was released this morning with new features but is heavier on the fixing side.
The main feature to the NVIDIA 340.24 driver (and carried over from the 340.17 driver) is initial support on Linux for G-SYNC monitors. The proprietary NVIDIA Linux driver now has support for dealing with G-SYNC (NVIDIA's variable refresh-rate technology similar in nature to
AMD FreeSync
and
VESA Adaptive-Sync
-- the support came just months after we reported
NVIDIA was working on G-SYNC Linux support
.
Besides G-SYNC, the NVIDIA 340 Linux driver also supports a new
__GL_ALLOW_FXAA_USAGE
for controlling Fast Approximate Anti-Aliasing (FXAA) on a per-application basis than in the past where it could only be controlled globally through the NVIDIA Settings panel. FXAA itself has been implemented within the NVIDIA Linux driver
going back two years
and
already benchmarked
.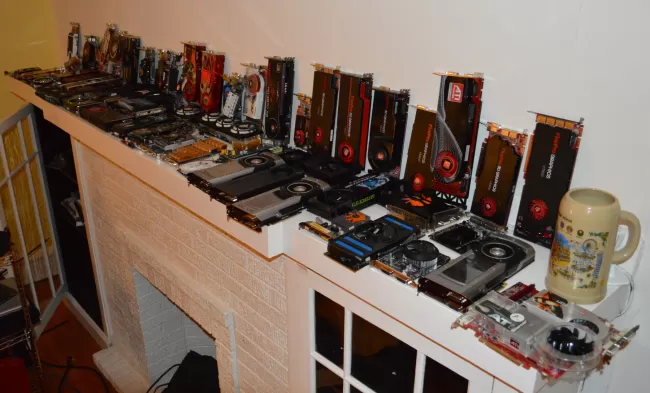 In case you missed it, last month on Phoronix we benchmarked 60+ GPUs on the open-source AMD/Intel/NVIDIA Linux drivers and also tested 30+ NVIDIA/AMD graphics cards on their latest proprietary drivers at the time -- check it out if you haven't already, along with our many other frequent driver and graphics card reviews!
Most of the changes in the NVIDIA 340.24 Linux driver are bug-fixes and include fixes for 3D Vision, kernel crashes with IOMMU enabled, KHR_debug / ARB_debug_output improvements, GLX fixes, nvidia-settings improvements, and improvements for running the NVIDIA driver in configurations where writing to executable memory is disabled.
The other NVIDIA 340.24 Linux driver changes can be found at
NVIDIA.com
where you can download this new Linux driver for x86/x86_64 and ARM. Similar NVIDIA 340.24 changes can also be found within the updated NVIDIA FreeBSD and Solaris drivers that are also available this morning.