We Rely On Your Support: Did you know that you can get Phoronix Premium for under $3 per month? Try it today to view our site

ad-free, multi-page articles on a single page, and more

while the proceeds allow us to write more Linux hardware reviews.
Fedora 21 Has Been Delayed By Three Weeks
Due to many of the
Fedora 21
changes/features not being ready in time, the release schedule has been pushed back by three weeks.
At Wednesday's Fedora Engineering and Steering Committee it was agreed upon to push back the entire release process by three weeks. This three weeks is to give additional time to finish outstanding work prior to the changes freeze and for also then working around Fedora's "Flock" contributor conference.
The Fedora 21 scheduling talk by stakeholders can be found by
this FESCo ticket
while
the meeting minutes
confirm the three-week slip.
Fedora 21 will not be officially released now until at least 4 November while the alpha release is at 26 August, beta release on 30 September, and the final change deadline on 21 October. The updated Fedora 21 schedule can be found via
this Fedora Wiki page
. This three-week delay comes just one month after
Fedora 21 managed to avoid its first delay
.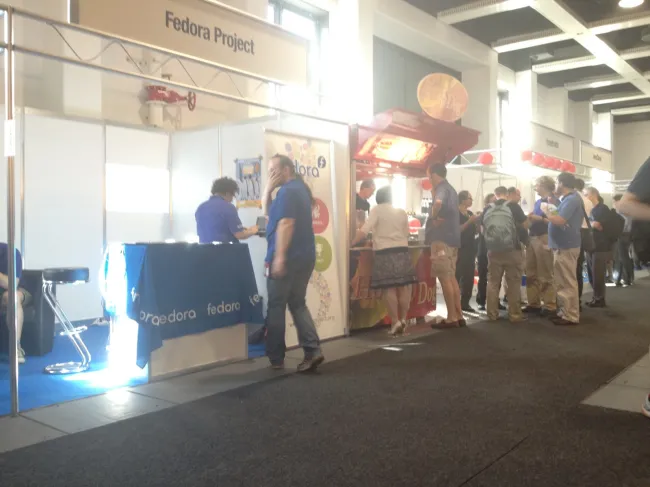 At least when Fedora 21 arrives in November, there's a lot of great features to look forward to as we've been covering in our many
Fedora 21 articles
. We hope there won't be any further delays to Fedora 21, but given the past release history, there stands good chances of further delays taking place in the name of ensuring a good quality release.