Lots Of Linux Hardware Reviews Coming Up, San Diego Meet-Up
This month will be a great month for Phoronix-reading Linux enthusiasts for a variety of reasons.
First off, there's a lot of exciting Linux hardware reviews that are upcoming on Phoronix... There's the
ASUS Zenbook Haswell ultrabook
that was talked about yesterday (along with
the updated photography equipment
) as my Retina MacBook Pro replacement that will be reviewed and benchmarked at length, along with Windows 8.1 vs. Ubuntu 14.04 LTS performance numbers for the Intel Iris HD Graphics 5100 sported by this lightweight but powerful UX301LA system. This review will feature comparisons against several Clarksfield, Sandy Bridge, Ivy Bridge, and Haswell laptops on Linux. Additionally, in the coming days on Phoronix will be a good number of other Linux hardware reviews:
- ASUS MX279 27-inch monitor.
- MSI B85M-P33 motherboard as a decent micro-ATX Haswell product.
- MSI X79MA-GD45 motherboard for the
Intel Ivy Bridge Extreme
.
- SilverStone Raven RVZ01 as one of my favorite mini-ITX cases with a great number of features that make it perfect for living room Linux gaming systems and HTPCs.
- Seagate Barracuda 2TB ST2000DM001 HDD.
- ASUS PB278Q 27-Inch WQHD LED-lit PLS Professional Graphics Monitor.
Those are just hardware reviews for the next week or two that I've been in the process of testing and will be wrapped up soon enough.
There will also be several interesting software articles, including a look at the Ubuntu 14.04 LUKS on LVM and eCryptfs disk encryption, Intel 2D GLAMOR vs. UXA vs. SNA benchmarks on the latest open-source Intel HD Graphics code, and a 6-way Ubuntu 14.04 desktop environment 2D/3D comparison. Plus many more with my habit of
writing hundreds of news stories each month
and usually at least one featured, multi-page article each and every day.
Adding more excitement to March is the Game Developers' Conference in San Francisco later in the month. GDC will be very interesting this year due to the increasing number of Linux games and even
AMD covering everything so I'm at GDC
and will learn more about
their OpenGL ambitions
. A few days after that I'm back out in California for the Linux Foundation's Collaboration Summit in Napa Valley. Expect a lot more Phoronix coverage out of this always great annual event.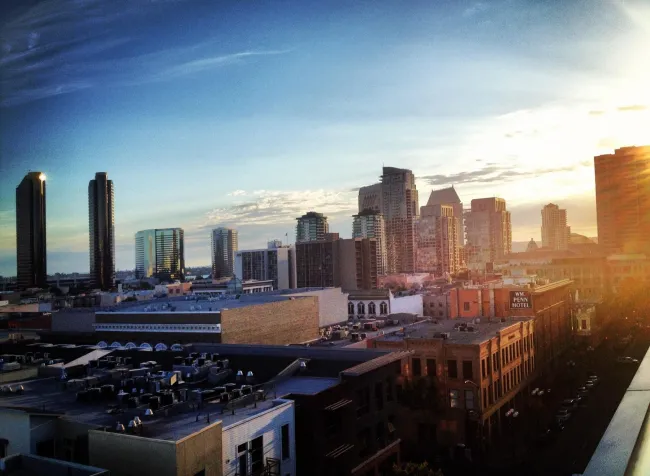 If you appreciate all of this frequent and often exclusive Linux content, especially when it comes to Linux hardware, there's a few things you can do to help out:
-
Join Phoronix Premium
! It costs only a few dollars a month and allows you to view the web-site ad-free and to see multi-page articles all on a single-page. You also get notifications about upcoming articles in the next two days.
-
Make a PayPal tip
! Many thanks! Alternatively,
Flattr
is also accepted. Bitcoin tips are also accepted via
1HefBsdstoALrbV3a3cLsVv5b5YLPLLvWn
.
- Disable AdBlock when viewing the site... If you run into any nuisance ads or other issues, please contact us as any totally unrelated ads, malicious ads, or other obtrusive ads are blocked upon users reporting them. I unfortunately am not able to evaluate all of the ads prior to them appearing on Phoronix so I rely upon user feedback to find out what's being served.
- Follow us on
Google+
,
Facebook
,
Twitter
,
RSS
, and
the Steam Community Group
.
Many thanks for your support. Phoronix.com will be turning ten years old this June while the public
Phoronix Test Suite
is turning six years old. I continue to be spending ~80+ hour weeks on Phoronix for delivering the latest
Linux hardware reviews
and always-frequent
Linux and open-source news
.
Later this week Fatima and I will also be back out in San Diego meeting with some Linux-friendly companies and other sources. We're currently planning a Phoronix meet-up. It's been a while since last having a Phoronix meet-up in the San Diego area. If you're interested in a Phoronix get together this coming weekend, please
contact me
or let us know via Phoronix on the various social networks. Planning is still early or if you're a company that is Linux-friendly and have something to show off, feel free to let me know so we can get it on the schedule.
Have any other Phoronix requests or suggestions? Contact us or let us know in the forums.