Show Your Support: This site is primarily supported by advertisements. Ads are what have allowed this site to be maintained on a daily basis for the past 18+ years. We do our best to ensure only clean, relevant ads are shown, when any nasty ads are detected, we work to remove them ASAP. If you would like to view the site without ads while still supporting our work, please consider our ad-free Phoronix Premium.
Wayland 1.6 Planned For September With Better Work-Flow
While
Wayland/Weston 1.5 was just released
hour ago, Kristian Høgsberg is already making plans for Wayland 1.6.
In continuing the recent release tradition of releasing every 3~4 months, Kristian is already planning for a Wayland 1.6 release -- along with Weston 1.6 -- around mid-September. In meeting this time-frame, Wayland 1.6 Alpha should be out around mid-August when all major features should be landed, Wayland/Weston 1.6 RC1 in early September after which only bug-fixes are allowed to land, a second release candidate in early-to-mid September, and the official Wayland/Weston 1.6 releases in mid-September.
Up to now Kristian Høgsberg has served as the "gate-keeper" to Wayland and Weston Git, similar to Linus Torvalds being the maintainer of the Linux kernel Git and Keith Packard watching after the X.Org Server code-base. However, in acknowledging he's the bottleneck for new work landing, Kristian is looking to open the Wayland/Weston Git to commit access to more of the key contributors. In particular, allowing key Wayland developers to have commit rights directly to the back-ends they maintain, etc.
Kristian said, "The biggest problem with how we work today is me being a bottleneck at best or flat out dropping patches. So I'd like to open up commit access to some of the key contributors. Either people that have their corner of weston that they maintain (for example Pekka and the Raspberry Pi backend or Hardening and the RDP backend) or contributors who have been part of the project for a while and understands the code base well - or both. Being able to review *and* commit a patch will hopefully increase the incentive to review and I won't need to be around all the time for things to move forwards. I think everybody has enough common sense to decide when something is a quick fix that can be committed right away and when something needs wider discussion and concensus. For anything that touches core weston and in particular, anything that adds protocol, we still want to see patches, reviews and discussion the list before committing."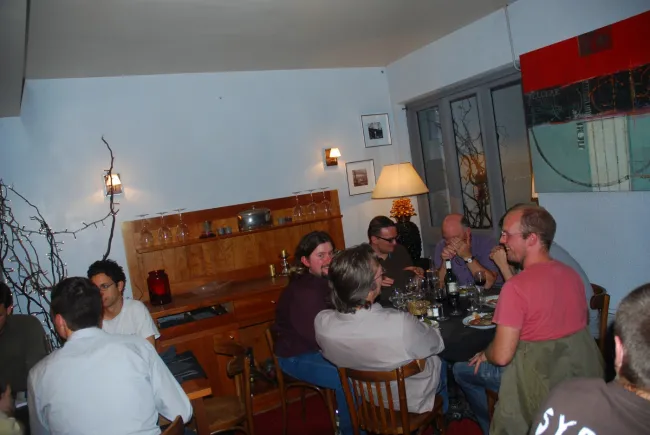 Kristian Høgsberg discussing matters with other X.Org developers.
The actual features of Wayland/Weston 1.6 are still to be decided. It will be safe to assume though that there will be more work on XDG-Shell, more work on the libinput back-end, and likely more
XWayland
improvements given that
X.Org Server 1.16
is due to be released in July and will be the first xorg-server release featuring the XWayland support.
Stay tuned to Phoronix for the latest Wayland and Linux graphics news as the Wayland and Weston 1.6 release series gets underway.