The GNOME Foundation Is Running Short On Money
While GNOME has been riding high lately with
driving the development of its Wayland-based compositor
and being the first major desktop getting there natively for most of its applications, and the overall work on the recent
GNOME 3.12
release being fairly exciting, on the foundation side they are running into a budget shortfall and funds are becoming very tight within the GNOME Foundation.
The GNOME Foundation has run into cash flow problems and as a result is freezing non-essential expenses. The GNOME Foundation has eliminated their cash reserves leading to this dire situation, but should be recoverable in the months ahead. The GNOME Foundation got into this situation through its Outreach Program for Women (OPW) and managing the program (and funds) for a number of other participating organizations. The GNOME Foundation staff and board fell behind in their processes with being overwhelmed by administering OPW. GNOME's Outreach Program for Women is
explained
as "
The Outreach Program for Women (OPW) helps women (cis and trans) and genderqueer get involved in free and open source software.
" They've had around 30 interns for their most recent cycle.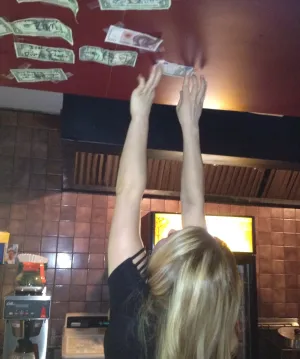 Making matters worse, in their 2014 budget they made assumptions based upon the previous year's incomes and expenditures, which were more optimistic. There's also the matter of payments from GNOME sponsors and others owing the GNOME Foundation money being rather fluid or coming in late.
For rectifying this budget shortfall, the GNOME Foundation is going through with its invoicing of conference sponsors, more pro-actively following up on unpaid invoices, better invoicing OPW sponsoring, increasing their general fundraising efforts, and taking other efforts.
As a major step in acknowledging and correcting the problem, the GNOME Foundation voted last week to "freeze Foundation spending which is not essential to the running of the Foundation. By keeping expenditures to a minimum while some delayed revenue is regained, the board aims to have things back to normal within a few months."
More details can be found on the
GNOME Wiki
. Those wishing to support the GNOME Foundation can figure out various donation means by
becoming a friend of GNOME
.