Ubuntu Likely Won't Appear On Phones Until 2015
Mark Shuttleworth and other Canonical employees have in the past talked about 2014 as being when Ubuntu Touch will begin appearing on devices... Now that 2014 is here, the word now is that it will likely not be until 2015 when an Ubuntu Phone is coming out of any major device manufacturers.
Jono Bacon recently did an interesting
Ask Me Anything on Reddit
. About Ubuntu Touch on phones, Bacon said:
I think the ideal customer today is someone who wants a dependable device but does not require a large catalogue of specific apps (as we don't have many of them yet).

There is a short-term and longer-term set of goals, I think though.

Longer-term we would love to see the major OEM/Carriers shipping Ubuntu handsets. This is a long road though with many components, and I would be surprised if we see anything like this before 2015. When the major OEMs/Carriers ship, this is when many of the ISVs will be on-board too.

In the shorter-term there are smaller OEMs who serve a smaller region who see great opportunity in Ubuntu, and their costs and risk are smaller for them to trial a device. This is where we will likely see the first handsets shipping.

My hope is that when one of these smaller OEMs ships and Ubuntu handset that it sells well and it sends a strong message to other OEMs too.
So the first shipping Ubuntu phones will likely be for small, regional carriers doing trial runs while any chance of Ubuntu on a phone from a major carrier likely will not be until at least 2015. Canonical is already
bleeding millions of dollars each year
and without any major device breakthrough in 2014 they will likely see another year of losses.
Jono Bacon also says that the Ubuntu TV is not dead. "It is still alive, but right now our focus is prioritized on phone and tablet (our desktop is also maintained). When the phone and tablet work is done we will converge the desktop and then get to TV."
Bacon additionally added in his comments. "We are focusing on the enterprise market. A phone that runs Ubuntu for phones and can also run a business desktop is valuable in an enterprise setting."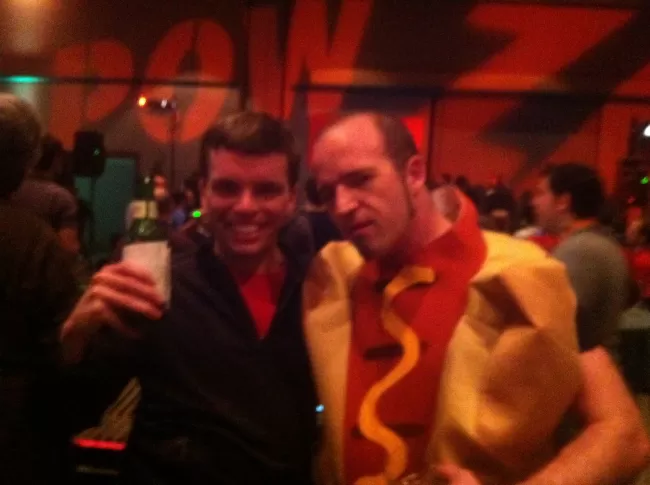 Ubuntu Must Love The Fedora 17 Beefy Miracle
Some other interesting responses were about Linux gaming, "I don't play games on Steam. I have a Playstation 4 and love Battlefield 4. :-)" And about drinking, "I don't fear alcohol, I embrace it."
Jono was also pegged about Canonical's Contributor License Agreement whereby Canonical could make open-source contributions closed-source. Jono responded, "I trust Canonical will make the right judgement call, but I have the benefit of knowing and trusting the people who make these kinds of decisions, which I appreciate others do not have the benefit of. I think it boils down to what someone is comfortable with a company doing. Speaking personally, my top priority would be there always being a Free Software licensed version of my code, which the current CLA would provide."