Valve Set To Debut SteamOS Linux Today
If all goes according to plan, Valve will be making publicly available their Linux-based SteamOS platform in a matter of hours.
As
shared earlier this week
, Valve is shipping out their initial 300 Steam Machines prototypes today and they will also be making available the first public images of SteamOS, their Linux distribution focused on gaming and is what is powering the Steam Machines gaming consoles.
Valve's post earlier this week said, "unless you're an intrepid Linux hacker already, we're going to recommend that you wait until later in 2014 to try it out." Of course though, I'll be sharing plenty of details as soon as it's publicly available today. I've been looking forward to the Steam Linux distribution ever since
Gabe Newell and I talked about it in early 2012
.

From the Phoronix Linux beer delivery to Valve Software last year. It paid off.
Before anyone gets too excited, SteamOS is a Linux distribution focused just around running the Steam Linux client. SteamOS isn't designed to take Ubuntu Linux or other desktop distributions head-on; they're designed for completely different use-cases. This first-cut SteamOS release is also going to be very rudimentary.
However, with all of that said, what would you like to see tested first of all with SteamOS? I'm on an expedited time-frame for conducting the first SteamOS tests since I'll be leaving for Russia on Monday for four weeks. From Friday through Monday morning I'll be working on SteamOS testing, namely any of the tests that require hardware swapping. Persistent hardware tests and software tests can easily be done remotely on SteamOS via the
Phoronix Test Suite
with
OpenBenchmarking.org
and
Phoromatic
.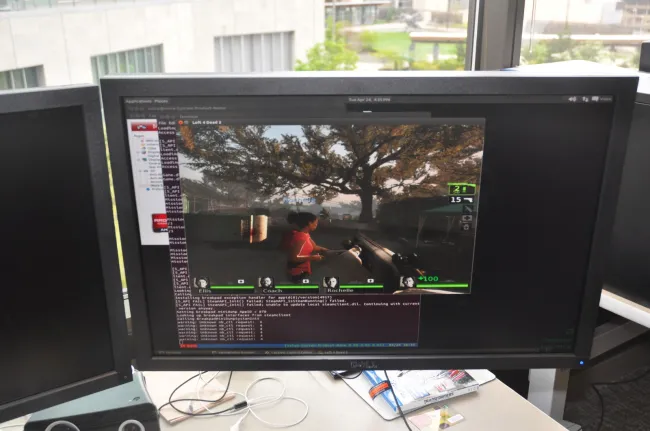 Valve's Linux plans have certainly come a long way since I began exclusively reporting on their growing Linux interest and development activities, at the disbelief to many initially...
Please share your SteamOS desires and test requests via the comments link to this article or via
@MichaelLarabel
on Twitter. I'll get as much SteamOS Linux testing done this weekend as possible and the rest remotely. The SteamOS tests are on top of
quite a number of other interesting articles
while I'm working on key developments for Phoronix Test Suite 5.0.