Show Your Support: This site is primarily supported by advertisements. Ads are what have allowed this site to be maintained on a daily basis for the past 18+ years. We do our best to ensure only clean, relevant ads are shown, when any nasty ads are detected, we work to remove them ASAP. If you would like to view the site without ads while still supporting our work, please consider our ad-free Phoronix Premium.
Phoronix Test Suite 4.2-Randaberg Hits First Stage
The first milestone release of Phoronix Test Suite 4.2 (codenamed "
Randaberg
") was released on Monday morning.
Phoronix Test Suite 4.2-Randaberg will be officially released in late November or December while today is the first official development release after being in development so far for nearly two months as the successor to Phoronix Test Suite 4.0-Suldal.
While not yet feature complete for the 4.2 release, among the changes to be found in Phoronix Test Suite 4.2 Milestone 1 are:
- Improved text formatting of the
phoronix-test-suite result-file-to-text [result file]
sub-command.
- When the Phoronix Test Suite is run as root on a Linux system, the system memory's (RAM) vendor and part number will attempt to be queried using DMI. This is in addition to the Phoronix Test Suite long exposing the RAM operating frequency and DIMM configuration on multiple platforms. However, not all motherboards and RAM sticks are exposing the vendor / part number correctly, or there's other DMI table Linux issues.
- Phodevi, the Phoronix Device Interface for abstracting hardware/software system information and sensors, now has support for monitoring the system (node) power and core temperature over IPMI. This has been tested so far on a Calxeda Highbank server node and is working out well there and should work out fine for other x86 and ARM servers with proper IPMI support. To see the available sensors on your system, run
phoronix-test-suite system-sensors
. To have the Phoronix Test Suite monitor sensors during test runs, set the
MONITOR=all
environment variable prior to running your Phoronix Test Suite run/benchmark command. See the documentation for more details; this IPMI monitoring is in addition to the existing LM_Sensors, hwmon, ACPI, and various proprietary interfaces too for monitoring system hardware sensors via Phodevi.
- Support for suspending the screensaver automatically on Xfce4 desktops.
- Various fixes and minor enhancements like a few corrections in the PNG graph renderer, external dependency tweaks, and a few Phodevi hardware detection improvements.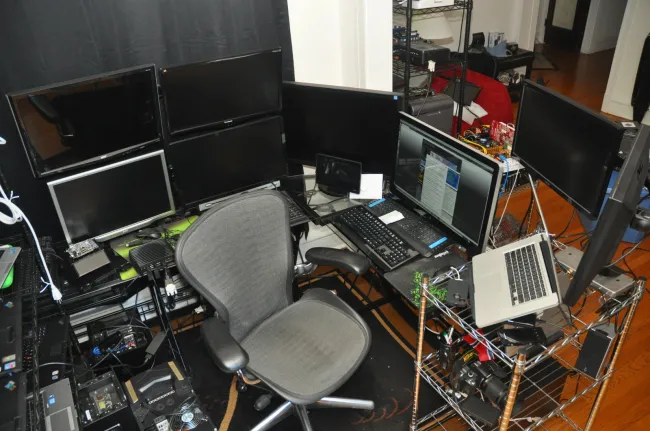 The latest stable and development releases of the open-source Phoronix Test Suite software for Linux, BSD, Solaris, Mac OS X, and Windows systems are available for download from
Phoronix-Test-Suite.com
.
Below are the official changes for this first milestone release of Randaberg. Phoronix Test Suite 4.2 Milestone 2 will likely be released already in the not too distant future since there's some exciting features soon hitting the Git tree.
Phoronix Test Suite 4.2 Milestone 1
8 October 2012
- pts-core: Support download caches at /media/*/*/download-cache/
- pts-core: Support OPENGL_DRIVER as a run-time variable
- pts-core: For external dependency handling, treat Linaro as Ubuntu
- pts-core: Check for null distribution-specific external dependency package names
- pts-core: Formatting improvements to result-file-to-text output
- pts-core: Add openssl-development as a new test external dependency
- pts-core: Don't warn on out-of-date test profiles when being run in batch mode
- phodevi: Support for reading the VirtualBox version of Beta/RC versions
- phodevi: Better support detection for Exynos ARM cores
- phodevi: Initial support for reading node power over IPMI
- phodevi: Initial support for reading core temperature over IPMI
- phodevi: On Linux attempt to determine the install RAM's vendor and product part number
- toggle_screensaver: Support for module suspending the Xfce4 desktop screensaver using xfconf-query
- pts_Graph: Fix for vertical/rotated text in SVG -> GD translation