Microsoft Looking At Office For Linux In 2014
It seems thanks to the increasing market-share of Android devices and the rise of Linux on the desktop thanks to
the many commercial Linux gaming initiatives
that have been shared in recent months, Microsoft is being forced to take a serious look at Linux and a meaningful look at releasing their popular Office software for Linux in 2014.
It's already known that Microsoft will be releasing a port of their Office suite for Android in 2013. As I
tweeted this morning
, "heard this weekend in #Brussels that #Microsoft might release a native #Linux version of #Office in 2014."
From a source in Brussels, Belgium during the Free Open-Source Developers' European Meeting (
FOSDEM
) this past weekend, I was informed that Microsoft is having a "meaningful look" at a full Linux port of Office thanks to Linux showing signs of commercial viability on the desktop. Right now some versions of Microsoft Office will work under Linux via the use of Wine or CodeWeavers' CrossOver to varying extents, but this port being evaluated internally at Microsoft is a fully native implementation. Evidently there's already some port to unknown completion that has been done internally at the company.
Office on Android will be an interesting stepping stone and Microsoft already does
contribute to the upstream Linux kernel
in the form of their Hyper-V virtualization drivers for the enterprise. Microsoft has also been
an unlikely sponsor of various Linux projects
from continuing to back the great LinuxTag conference to large targeted ad buys on this very site.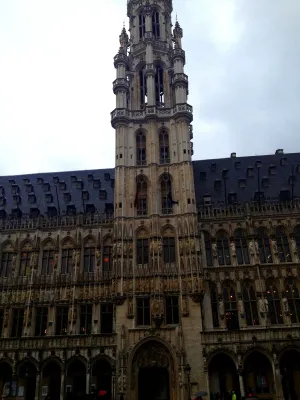 To date we have yet to see any official Microsoft desktop software released for Linux, unless counting Skype that they now have through acquisition and
continue to maintain for Linux
. Another reason Microsoft may be looking at an Office software release for Linux is due to the increasing number of governments and other organizations switching to Linux and using LibreOffice/OpenOffice as a result.
Let's see what happens. This year is already great for Linux in terms of all of the Linux commercial game releases and other advancements of the open-source desktop, but if Microsoft goes ahead with an Office Linux release in 2014, the Linux desktop could become a heck of a lot more interesting.