Linux-Based Steam Console Reaffirmed For This Year
As said a few times already, this year will be marked by the release of a Linux-based Steam hardware gaming console out of Valve.
Going back to
my exclusive Linux time with Gabe
and their early Linux team and
the special Linux delivery to Valve Software
, I've known that a pure Linux-based gaming console built around Steam was in the works.
Since that point last May there's been hints of Valve's console ambitions with
Steam Big Picture
and other initiatives and minor chatter from Valve employees. In December was when Gabe Newell publicly
commented on their Linux-based game console plans
. As I have said already, it should ship in 2013 and will be running a pure Linux (non-Android) stack and should be a more "open" gaming platform than the PlayStation or X-Box while being more friendly towards game developers/studios looking to distribute their titles over the wire with Steam.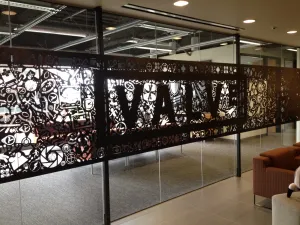 For those doubting the recent postings on Phoronix and elsewhere, there's additional communications on a Valve Linux-based console over at
Golem.de
. For those non-German speakers, here's
the Google translation
. Basically this latest independent article just states that Valve's working on a Linux game console and should be released in the 2013 calendar year. These recent comments are from Valve's Ben Krasnow, a hardware engineer at the company.
The Golem article makes mention of the Game Developers Conference (GDC) in March and E3 2013 in June as potential launch venues for this original game console. Based upon the current state of affairs and other information, I would be surprised if they were to formally announce any console by March. E3 in June would be a more susceptible soft-launch target with the hardware likely not shipping until sometime in H2'2013.
If you missed it,
2013 Is Going To Be The Year Of Linux Gaming
as
the problems with gaming on Linux
get addressed.