PowerTOP Can Still Extend Battery Life On Linux
Following
the recent release of PowerTOP 2.1
I did some testing from a modern Intel notebook to see what kind of power-savings one can expect from running the open-source PowerTOP software on a modern notebook running Ubuntu.
PowerTOP
has long been available as one of the many projects out of Intel's Open-Source Technology Center that seeks to improve Linux. PowerTOP makes it relatively trivial to see your Intel system (with PowerTOP 2.1, ARM support is also being worked on). PowerTOP can be run as root and then various statistics for the CPU and GPU (as of v2.1) are displayed plus various recommendations to tweak the Linux desktop/notebook for extended battery life.
This brief PowerTOP 2.1 testing at Phoronix was done from an Intel SDV laptop bearing an Intel Core i5 2520M "Sandy Bridge" processor with HD Graphics.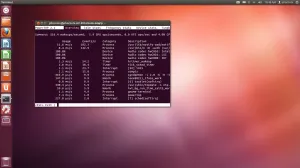 Among the information shown with PowerTOP 2.1 is the number of wakeups/second, GPU ops/second (assuming it's integrated Intel HD Graphics), VFS ops/second, and CPU utilization. The processes causing the greatest usage and largest number of events/second are also displayed with various bits of information.
Idle statistics are shown for the amount of time spent in each C-state plus various per-core bits of information.
Frequency statistics are also displayed showing a percentage for the amount of time that each Intel CPU core has been spent at each frequency stepping as part of Enhanced Intel SpeedStep Technology (EIST), plus the Turbo Boost mode for modern Intel CPUs.
On supported hardware, PowerTOP 2.1 also attempts to show the biggest consumers of the battery power when it comes to the current power consumption whether it be the CPU, GPU, audio codec, display backlight, USB devices, network interfaces, radio devices, and PCI devices.
Among the tunable recommendations made by PowerTOP 2.1 for this HP EliteBook with an Intel Sandy Bridge processor was enabling Serial ATA (SATA) link power management, turning off NMI watchdog, VM writeback time-out changing, run-time power management for the different PCI devices, using the ondemand cpufreq governor, wireless power savings for the WiFi/WLAN adapter, enabling audio codec power management, and a power-aware CPU scheduler. These are recommendations that were made beyond what's provided by a clean install of Ubuntu.
Thanks to the
Phoronix Test Suite
with its ease-of-use for running automated benchmarks while being able to monitor the power consumption and other system vitals, a few benchmarks were carried out to see the affect of PowerTOP 2.1 when setting all of the tunables to "good" while running on battery power. With the Phoronix Test Suite it's simply a matter of setting the
MONITOR=sys.power
environment variable prior to running this multi-platform open-source testing framework. Alternatively,
MONITOR=all
can be set to monitor all of the available hardware and software sensors. Results in full for the data shared in this article are available from the
1208202-SU-INTELSAND38
result file on
OpenBenchmarking.org
.
When the Intel Linux notebook was idling after applying all of the PowerTOP recommendations compared to stock, the power consumption went from an average of 11.0 Watts to then idling at 9.3 Watts. So yes, PowerTOP 2.1 is still of use on modern Intel hardware running the latest Linux software.
When the GPU and/or CPU are busy though, the power-savings affect of PowerTOP is much less.
The latest release of Intel's PowerTOP open-source Linux utility can be downloaded at
01.org
.