Show Your Support: This site is primarily supported by advertisements. Ads are what have allowed this site to be maintained on a daily basis for the past 18+ years. We do our best to ensure only clean, relevant ads are shown, when any nasty ads are detected, we work to remove them ASAP. If you would like to view the site without ads while still supporting our work, please consider our ad-free Phoronix Premium.
Progress On The New Phoronix / Linux Benchmarking Test Farm
Construction is well underway on the latest Phoronix expansion in order to handle running more systems (and doing so more efficiently) for all of our automated Linux benchmarking and open-source continuous testing. The electrical upgrades have been made and I should be finished up with the construction in the next few weeks.
The
LinuxBenchmarking.com
cluster of benchmarking systems has been running for a few months now, but the result stream hasn't been opened up yet as the workflow has been less than optimal: as you can see from the pictures, it's quite messy to work around. When there's any hardware failures or even just a system hung / stuck at the bootloader / other problems, it can be difficult just finding the right system in the maze. All of these systems are presently just running off one 15 Amp circuit in a cramped -- and very warm -- room.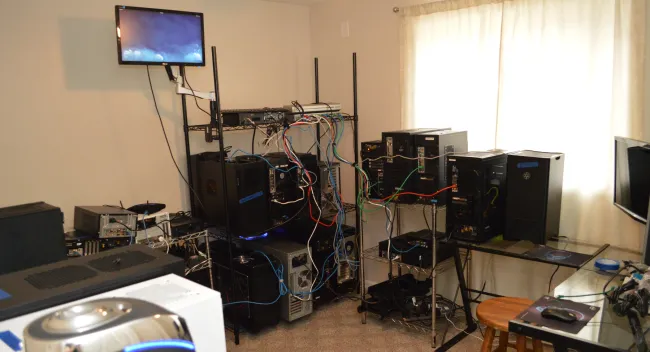 See more on the current setup via
A Walkthrough Of The New 32 System Open-Source Linux Benchmarking Test Farm
.
In the end I've been working toward racking up all the systems and expanding the power grid to open up more possibilities. Racking the systems should save a lot of space while making things much more organized, especially when I need to manually intervene with any of the systems. It's surprisingly been several times per week I've had to manually intervene with systems since November either due to hardware failures when pounding these systems hard, GRUB2 acting up, or other issues. Moving over to racks though hasn't been a quick process given the cost of new cases plus the racks themselves.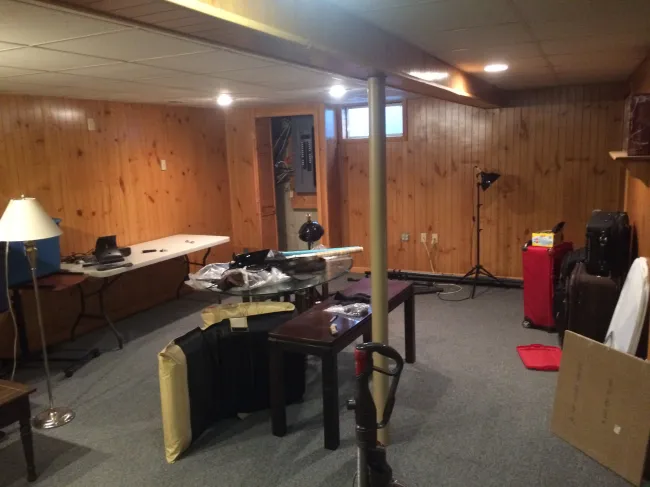 Thanks to
Phoronix Test Suite
enterprise customers, I've been reconstructing my basement to accommodate this newer farm plus other Phoronix/PTS work to come.
I've been working on it on and off the past few weeks, in case some of you have been wondering why I haven't been writing quite as many articles as usual (the 10+ day per count down to 5~10 during this period). Before starting Phoronix, I did construction work for years, and still do in my limited time available, as a great form of relaxation and as a favorite hobby right behind technology and beers. In doing nearly all of it myself along with Fatima, the costs are low, with the highest costs going to be just the new server chassis' and racks, plus the cost of the electrical upgrades due to having to hire an electrician.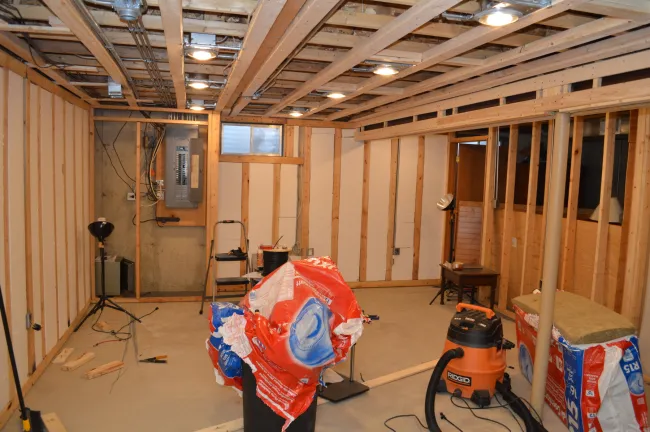 As of this week, there's now three 15 Amp circuits in this new Phoronix server room... Much greater potential for adding more systems in the future and being able to run the existing systems harder at the same time without anymore fears of tripping the circuits.
The server room is also insulated with stone wool insulation for noise reduction, the HVAC layout is now efficiently laid out to avoid thermal issues with the systems compared to the cramped room before, and more electrical and CAT6 drops behind the walls to make less of a cable jungle.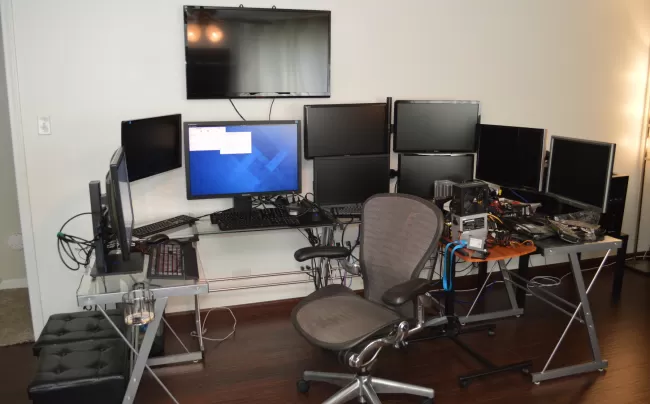 I'll hopefully have work completed on the new room in the next two weeks, so stay tuned for upgrades and finally getting the hose of LinuxBenchmarking.com data opened up efficiently. The
Phoronix front office
will remain the same for Linux hardware testing, etc.
For those wishing to better this work on Linux / open-source hardware testing and benchmarking, consider
subscribing to Phoronix Premium
or
making a PayPal contribution
. Those curious about construction updates,
follow me on Twitter
.