Finding Slowdowns In Linux's Suspend/Resume Process
One of the recent project's out of the Intel Open-Source Technology Center has been to track down delays in the Linux kernel's suspend and resume process.
Intel's Len Brown at the Linux Plumbers Conference announced the SuspendResume project as a convenient program for analyzing where the most delays are caused during the suspend/resume process.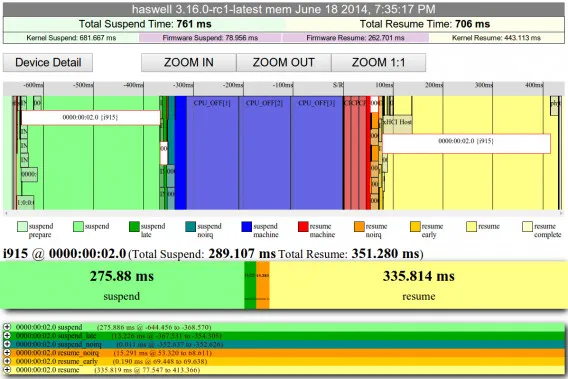 This SuspendResume analyzer is housed at Intel's
01.org site
.
This project should be quite useful for kernel developers wishing to figure out where delays are taking place during the process and to hopefully optimize the code for greater performance.