Intel On Demand Driver Ready To Activate Your Licensed CPU Features With Linux 6.2
What first entered the kernel as the "
Software Defined Silicon
" and now set to be marketed as Intel On Demand is ready to go with
Linux 6.2
for this CPU license activation model appearing with upcoming Intel Xeon server processors.
The Software Defined Silicon driver was merged with Linux 5.18 while happening now with Linux 6.2 is updating it for the new Intel On Demand branding as well as additional feature work. The
SDSi driver updates for Linux 6.2
include adding some additional GUIDs, support for reading On Demand meter certificates via sysfs, and related low-level changes. Most notable is getting the metered support ready for the consumption activation model.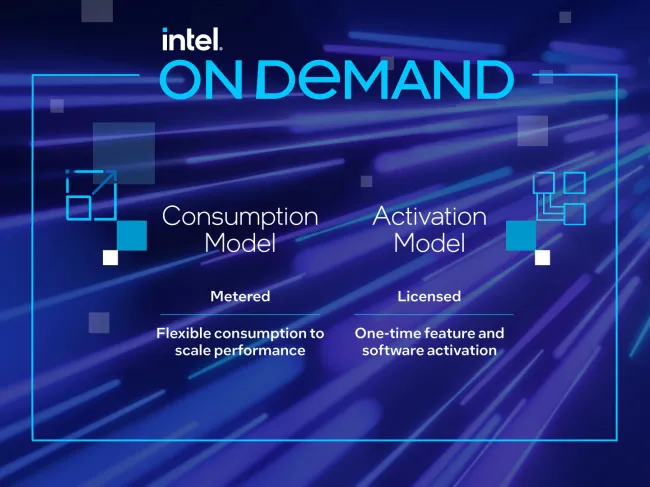 Intel last month finally provided
details around On Demand
that include both one-time and metered/consumption license activation models. Among the features that will be under Intel On Demand on select Sapphire Rapids SKUs include SGX, Quick Assist Technology, Dynamic Load Balancer, the Intel Data Streaming Accelerator, and the Intel In-Memory Analytics Acceleration. Pricing details are not yet known. For more information on what has been publicly shared so far can be found via the
Intel overview page
.
The updated Intel On Demand (intel_sdsi) driver was sent in as part of the
platform-drivers-x86
updates for the Linux 6.2 merge window. This pull request also adds Intel Meteor Lake support to their PMC driver, support for Fn keys on more Lenovo IdeaPad laptops, more x86 Android tablet quirks,
merging the new Dell WMI DDV driver
, and other fixes.