DragonFlyBSD 5.0 Released With Initial HAMMER2 Support, Support For 900k+ Processes
Today marks the official availability of DragonFlyBSD 5.0.
DragonFlyBSD 5.0 is a big update with the main headline feature being initial support for the HAMMER2 file-system. HAMMER2 is still considered experimental but is now available for use easily from DragonFly's installer.
HAMMER2 is looking good
from our testing thus far and much better off than HAMMER1. HAMMER2 has long been in development and great to see it getting closer to production readiness.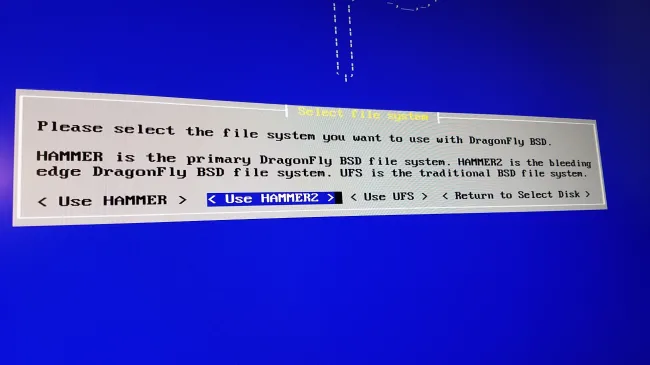 DragonFlyBSD 5.0 also supports the possibility of running more than 900,000 processes on a single machine thanks to kernel improvements merged this cycle, of course permitting enough system RAM be present.
DragonFlyBSD 5.0 additionally has IPFW updates, the i915 Intel DRM driver matches that of the Linux 4.7.10 DRM state, vga_switcheroo has been added for Intel hybrid systems, apple_gmux was also ported over for dealing with Intel/NVIDIA hybrid MacBooks and more.
Learn more about the DragonFly 5.0 changes via today's
release announcement
. Fresh DragonFlyBSD 5.0 benchmarks coming up soon.