Show Your Support: Did you know that you can get Phoronix Premium for under $4 per month? Try it today to view our site ad-free, multi-page articles on a single page, and more while the proceeds allow us to write more Linux hardware reviews. At the very least, please disable your ad-blocker.
AMD's Open-Source Support Might Be Caught Up For Next-Gen GPUs
If you haven't read this morning's article about
Running The AMD Radeon R9 Fury With AMD's New Open-Source Linux Driver
, you should go do so, but the short version is that there's still much work left before the R9 Fury "Fiji" GPUs will be a worthwhile investment by Linux users.
This turnaround time for (basic: no re-clocking or OpenGL 4) open-source Radeon R9 Fury support is coming one month after the Fury/Fiji was unveiled, but that's only in Git form: Mesa 11.0 will be formally released next month while Linux 4.3 with initial Fiji support is only starting development and won't be stable until its release in about two months. Then having the power management / re-clocking support in stable form will take another two months at least for that with Linux 4.4, if it doesn't get dragged on until 2016.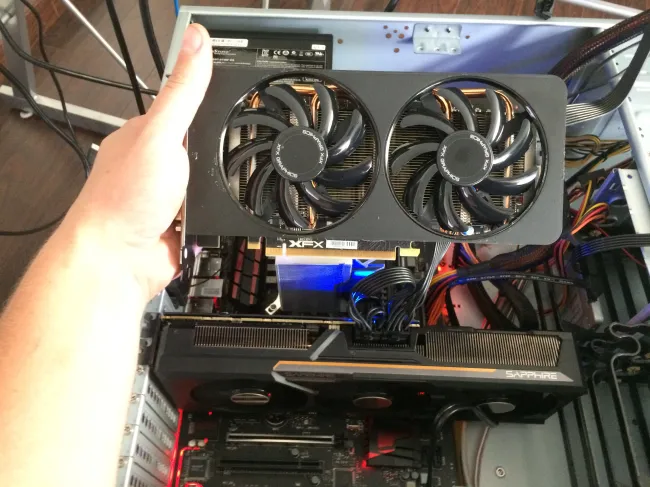 The timing situation is even worse for the
AMD Radeon R9 285
"Tonga" GPU that was released last year. Due to the AMDGPU transition, it doesn't even have official support until today's Linux 4.2 kernel that is the first stable release with this new AMDGPU driver. It is bound by the same missing re-clocking / power management as Fiji, though at least Tonga is able to expose OpenGL 4.1 on par with the other RadeonSI hardware.
While AMD has been improving their turnaround time for open-source enablement up until the big AMDGPU transition, there's hope that with the next-generation GPUs they may be able to deliver it on-time.
AMD's John Bridgman
commented on today's article
, "IIRC we had already reached that point with CI. The transition to amdgpu took a lot of work though, and that delayed support for VI (Iceland/Topaz, Tonga, Fiji). We should be caught up again for next gen though...It's not a "number of developers" issue, just that this time we spent the developer effort for IP review earlier than usual, so rather than waiting for IP review you're waiting for the code to be written. The only point I was trying to make was that there shouldn't be anything like the usual IP delay once we have the code working internally."
The AMD Radeon Rx 400 series is expected for release in 2016 and is expected to use 14 or 16nm FinFET technology and will be the second release with High Bandwidth Memory (HBM). For the next major AMD launch it will be interesting to see if by catching up that they publish the open-source driver support for launch day or if they publish it ahead of time so it can reach a stable Mesa/kernel in time for out-of-the-box support on modern Linux desktop distributions. They'll also need to be quicker for their AMDGPU DRM kernel support of new hardware if their new Catalyst-in-userspace strategy is to work out, unless they always rely on also including a DKMS version of the latest AMDGPU kernel code.