The Latest AMD APU Linux System Being Added To The Farm
Another AMD APU box is being added to the
LinuxBenchmarking.com
automated Linux performance test farm in
the basement makeover server room
.
As mentioned earlier this week in
beginning to open up access to the massive collection of test data
produced daily by this farm that's tracking the Linux kernel, GCC, and LLVM/Clang, it's still expanding. From the launch day earlier this week through 5 June --
the 11th Phoronix birthday
-- all
PayPal tips to Phoronix
collected over this time are being used for adding more systems to this upstream performance tracking mission for tracking the performance of key Linux components over the long-haul and in looking out for regressions.
So far this week there's sadly been less than $100 USD collected for more systems, but at least with having some extra processors around and other components, I was already able to salvage another system.
This new system being added to the test farm is with an AMD A10-5800K "Trinity" APU and will run next to the Richland, Kaveri, and other APUs in our ~60 system farm. The A10-5800K retails for
just over $90
but fortunately I had an extra A10-5800K laying around.
The motherboard I bought for the build was the
ASRock FM2A58M-VG3+ R2.0
. I bought this motherboard since it was micro ATX, FM2(+), and was one of the cheapest Trinity-supported motherboards available on Amazon. The board sells for just $42 and so far has been working out fine under Linux when loaded with a modern distribution, like Ubuntu 15.04, but most FM2 motherboards have been supporting Linux well for some time already.
The power supply used was the Corsair CS450M. This PSU sells for
just under $60
but was lucky enough to get it at a time when there was a $30 mail-in-rebate. There's many Corsair power supplies in use within the test lab and they've all continued running strong.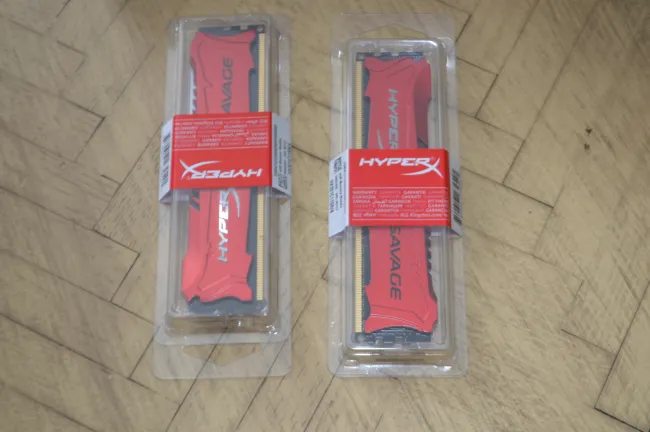 8GB of Kingston HyperX Savage DDR3-2400MHz memory... Also
bought on Amazon.com
.
The case was
this low-cost 2U enclosure
I've bought several times now for this test farm.
This AMD APU system is running Ubuntu 15.04 x86_64 and will be part of
the daily SVN GCC benchmarking
on
LinuxBenchmarking.com
. Look for those results to start appearing in the next day or two when the latest results from our
Phoromatic
server are pushed to the web server.
Once again, any and all
tips to Phoronix
through Friday will be used for adding more systems to this important automated performance test farm of open-source components. Please consider showing your appreciate for Phoronix over the past nearly eleven years, thank you!