Tyan Tempest i5400XT (Intel 5400)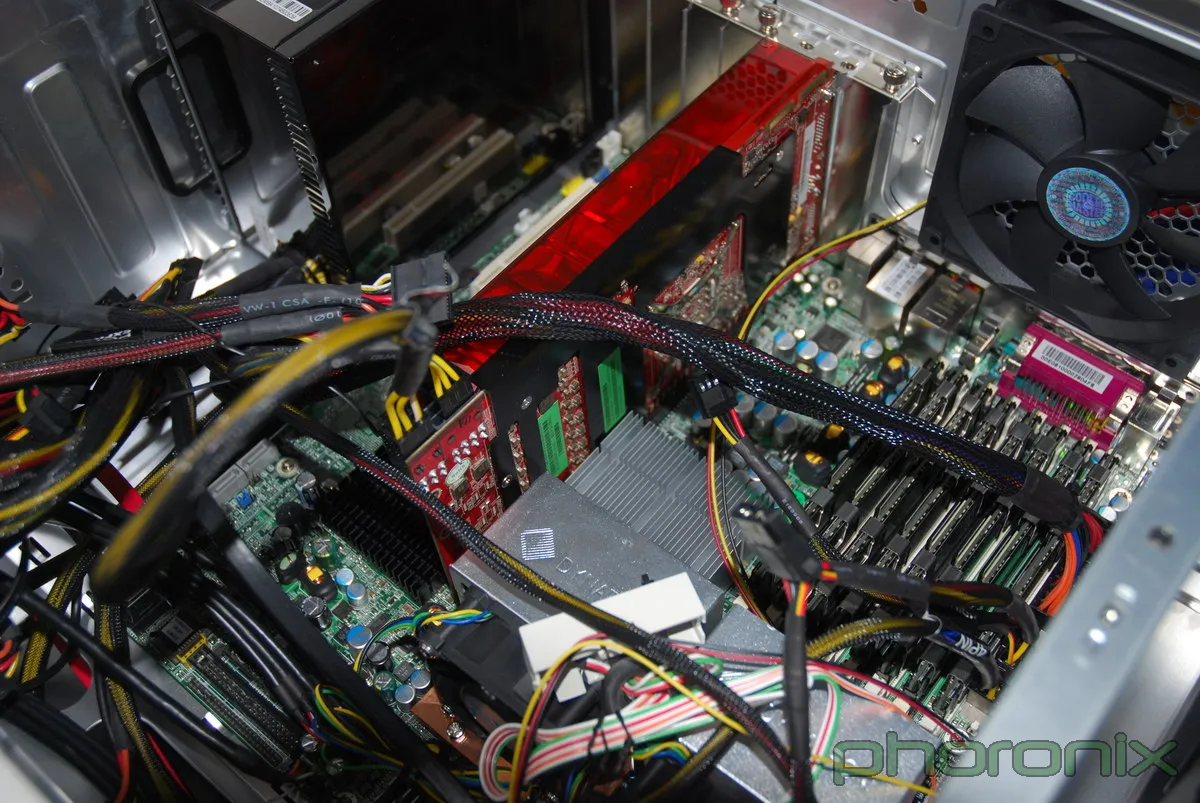 Tyan Tempest i5400XT (Intel 5400): When the Intel Quad-Core "Clovertown" Xeon processors were introduced in late 2006 we had reviewed (among other motherboards) the Tyan Tempest i5000XT (S2696) motherboard. We had found this i5000X-based motherboard to work incredibly well with Linux and it ended up being awarded with our Editor's Choice Award for its impressive feature-set, Linux compatibility, and top-notch performance. It has been a while since last looking at a Tyan motherboard, but with the emergence of Intel's Wolfdale and Harpertown processors requiring new motherboards, today we are looking at the Tempest i5400XT S5396 motherboard. The Tempest i5400XT is similar to the i5000XT, but it's been upgraded to the new Intel 5400 MCH.
Copyright © 2018 by Phoronix Media. All rights reserved.