SilverStone NightJar 450W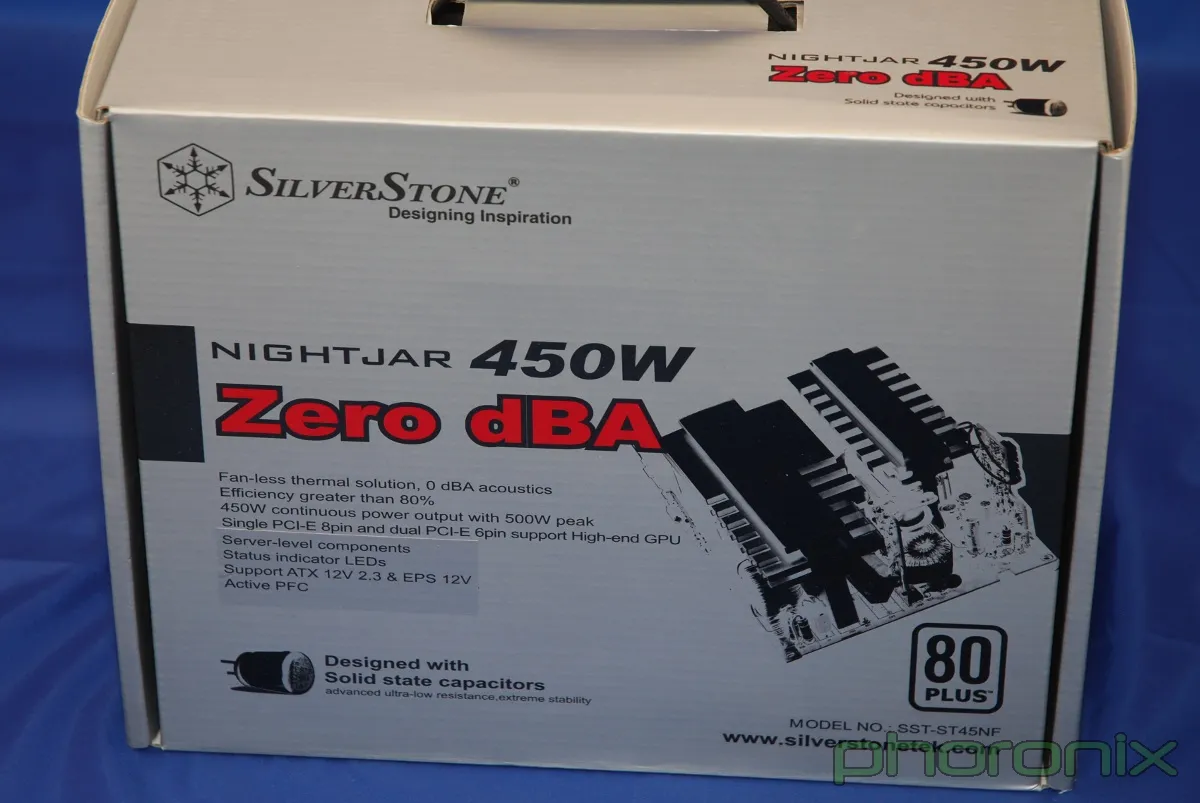 SilverStone NightJar 450W: SilverStone Technology is especially well regarded for their unique computer cases from their micro-ATX Sugo series to their HTPC-oriented Lascala line-up to their flagship Temjin series. SilverStone though does not only pride itself upon designing some of the best (also the most expensive) cases on the market, but they have several lines of performance-oriented power supplies. We have looked at SilverStone's Strider, Decathlon, Zeus, and Olympia lines before, but never had we looked at a SilverStone NightJar power supply. The NightJar series is SilverStone's line-up of fan-less power supplies. While there may be no fans so that the power supply can operate silently, the NightJar power supplies are far from being low-end.
Copyright © 2020 by Phoronix Media. All rights reserved.