Building A Benchmarking Test Farm With Phoromatic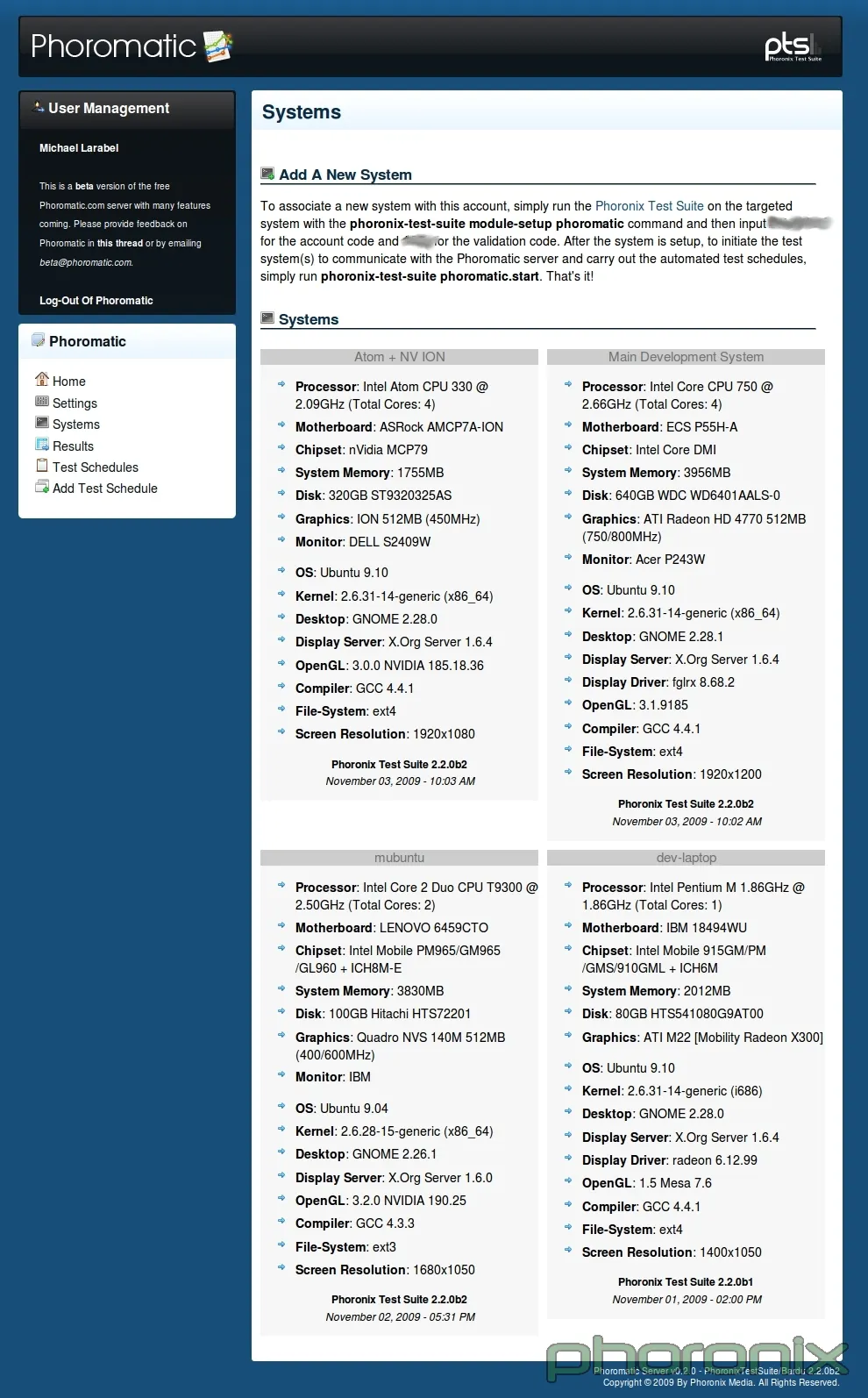 Building A Benchmarking Test Farm With Phoromatic: There's the Phoronix Test Suite, Phoronix Global, and PTS Desktop Live as our family of free software products to provide extensive benchmarking and automated testing capabilities atop Linux, OpenSolaris, BSD, and Mac OS X operating systems. The Phoronix Test Suite has more than 120 test profiles and 50 test suites with new suites and tests continuing to come in through its extensible architecture, but for organizations with multiple test systems or entire testing farm(s) devoted to performance monitoring and regression tracking, they have had to strap the Phoronix Test Suite atop their own management systems or hack away at simple scripts to deploy our testing software across an array of systems. Today though we are announcing the public beta launch of Phoromatic. Phoromatic is a remote test management system that allows controlling any number of PTS-powered systems through a single web-based interface, which also allows all of the test results to be viewed from a central source. This article provides a first-look and guide for some of the possibilities of Phoromatic from those looking to build a benchmarking test farm or for individuals simply wanting to benchmark computers across the world. We also share in this article what may be coming next to our Linux-focused benchmarking empire.
Copyright © 2019 by Phoronix Media. All rights reserved.