MSI X99S SLI PLUS On Linux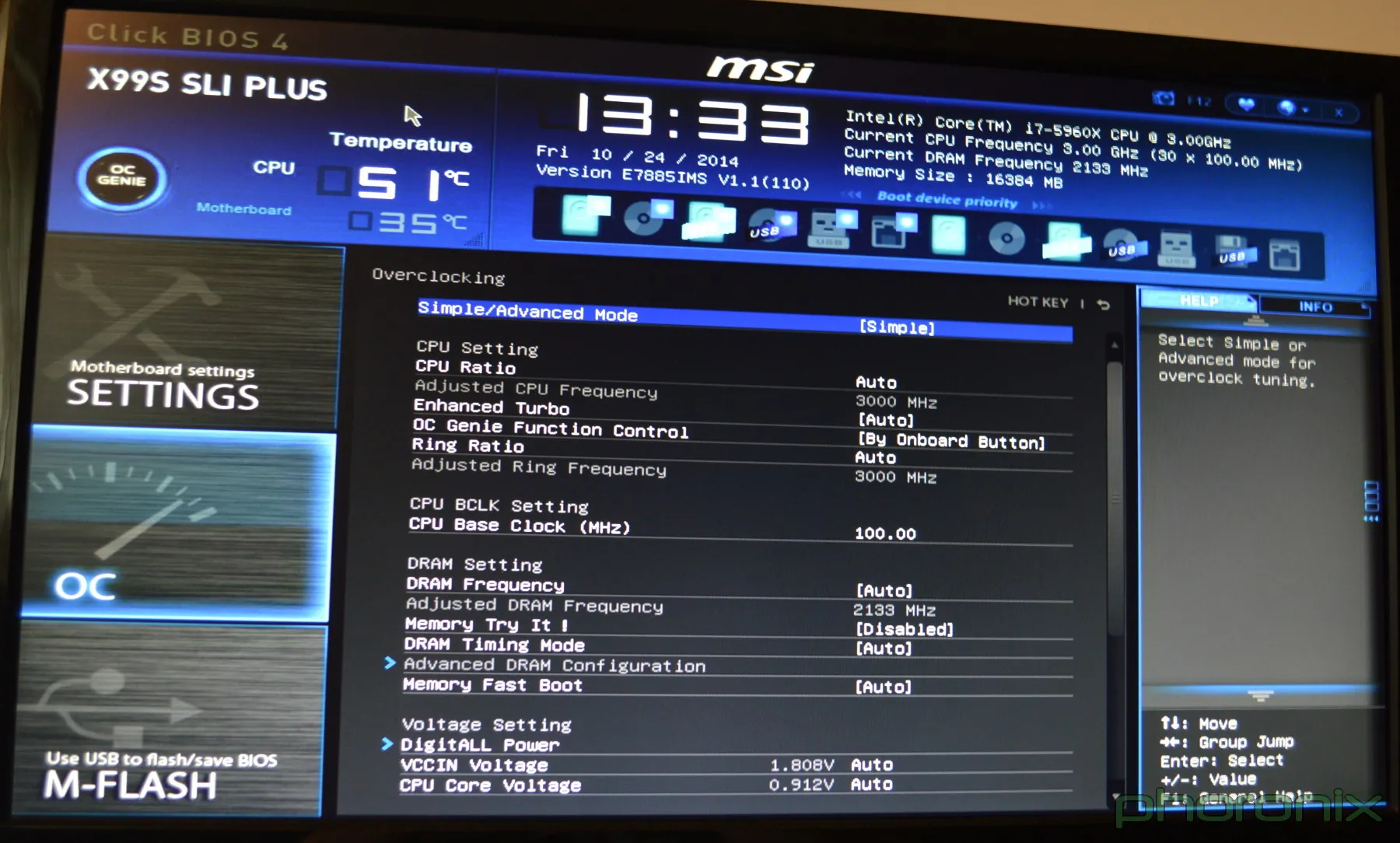 MSI X99S SLI PLUS On Linux: For Intel Core i7 5960X Haswell-E Linux testing I originally bought an MSI X99S SLI PLUS motherboard as it was one of the most interesting, lowest-priced boards available at the time of the Intel X99 chipset debut. While I initially ran into some problems, those issues have now been confirmed to be isolated, and with a replacement X99S SLI PLUS motherboard I have been stressing it constantly for the past few weeks on Fedora and Ubuntu. The X99S SLI PLUS has now proven itself to be a reliable motherboard that's still among the least expensive X99 ATX motherboards on the market.
Copyright © 2020 by Phoronix Media. All rights reserved.