Intel Core 2 Duo T9300 "Penryn"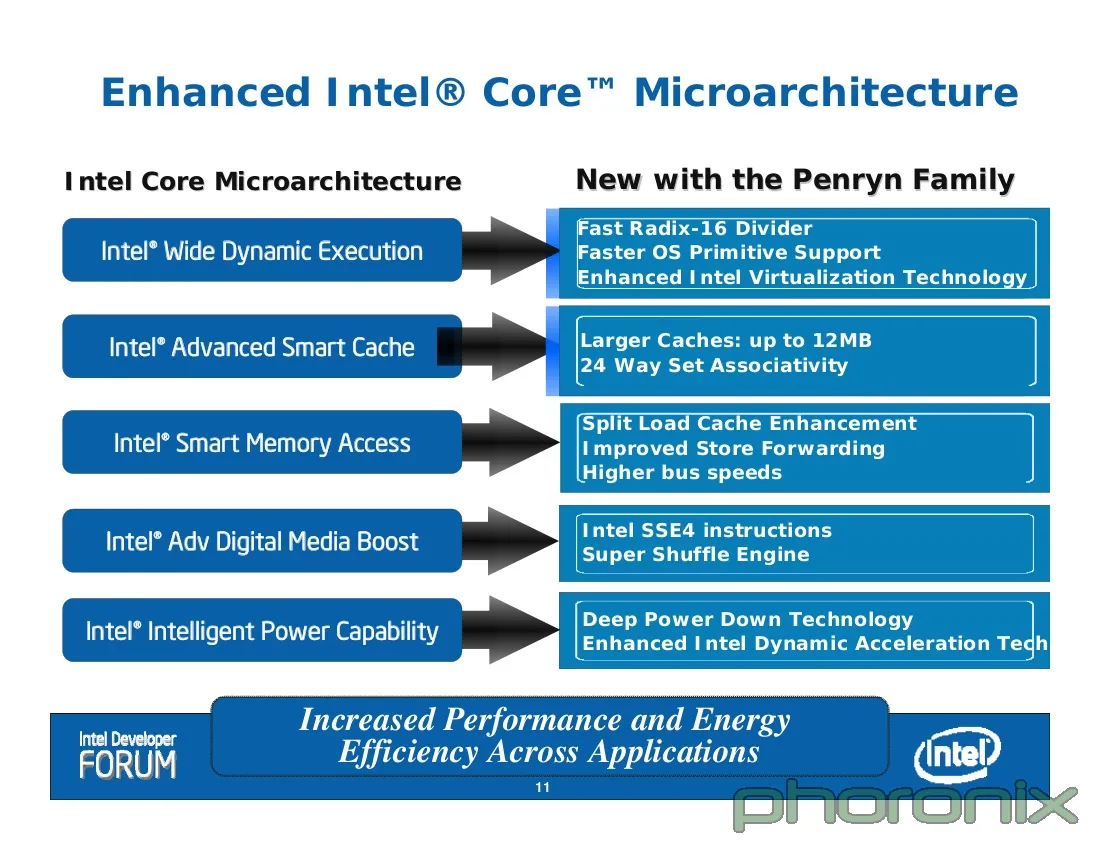 Intel Core 2 Duo T9300 "Penryn": For a year now Intel has been flaunting its 45nm "Penryn" processor core with its SSE4 instruction set, High-K metal gate transistors, and 6MB of L2 cache. Most of the Penryn media attention has been focused upon the desktop Core 2 processors, but in January at the 2008 Consumer Electronic Show Intel had rolled out sixteen new products and a dozen of them were mobile oriented. Among these Intel innovations were the first mobile Penryn processors. These mobile Intel 45nm CPUs accompanied the Penryn desktop line-up that first began in November of 2007 with Core 2 Extreme QX9650 and then continued with several new Core 2 Quad and Core 2 Duo models. On the server front, the Penryn equivalent is Harpertown and those quad-core Xeon processors have been shipping for the same length of time. Today we are focusing upon the Intel Penryn performance on the mobile front as we explore the Core 2 Duo T9300. The Core 2 Duo T9300 is running inside a Lenovo ThinkPad T61 notebook and we have compared its performance against earlier Centrino-based ThinkPads as we look at how this latest Intel processor performs with Ubuntu Linux.
Copyright © 2018 by Phoronix Media. All rights reserved.