Mionix Saiph 3200 Laser Gaming Mouse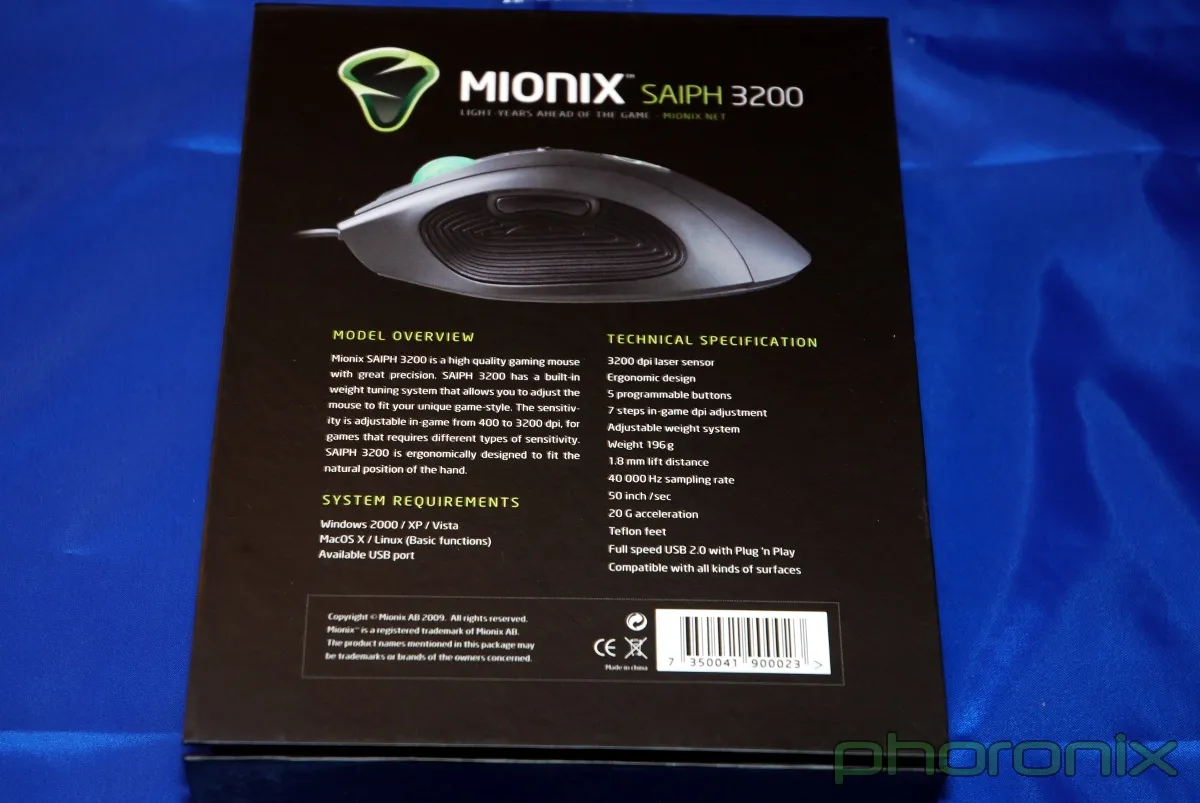 Mionix Saiph 3200 Laser Gaming Mouse: Most often we are faced with testing out the latest motherboards, processors, and graphics cards to see how well they work with Linux under different conditions and a variety of tests. While those are obviously the components that most Linux users are concerned with when it comes to Linux compatibility and performance, plenty of peripherals to this day don't work under Linux or will only do so to a limited extent or after jumping through various hurdles to get a half-working device. With mice for instance, they generally will work fine when plugged into any modern desktop Linux distribution, but with some of the gaming and high-end input devices not all of the buttons will be detected or other features will not work. When a company came along that we never heard of, Mionix, claiming to offer some of the best gaming products, curiosity got the best of us and we decided to see how well the Saiph 3200 from this unheard of company would work on the Linux desktop.
Copyright © 2018 by Phoronix Media. All rights reserved.