Encore 802.11n PCI Wireless Adapter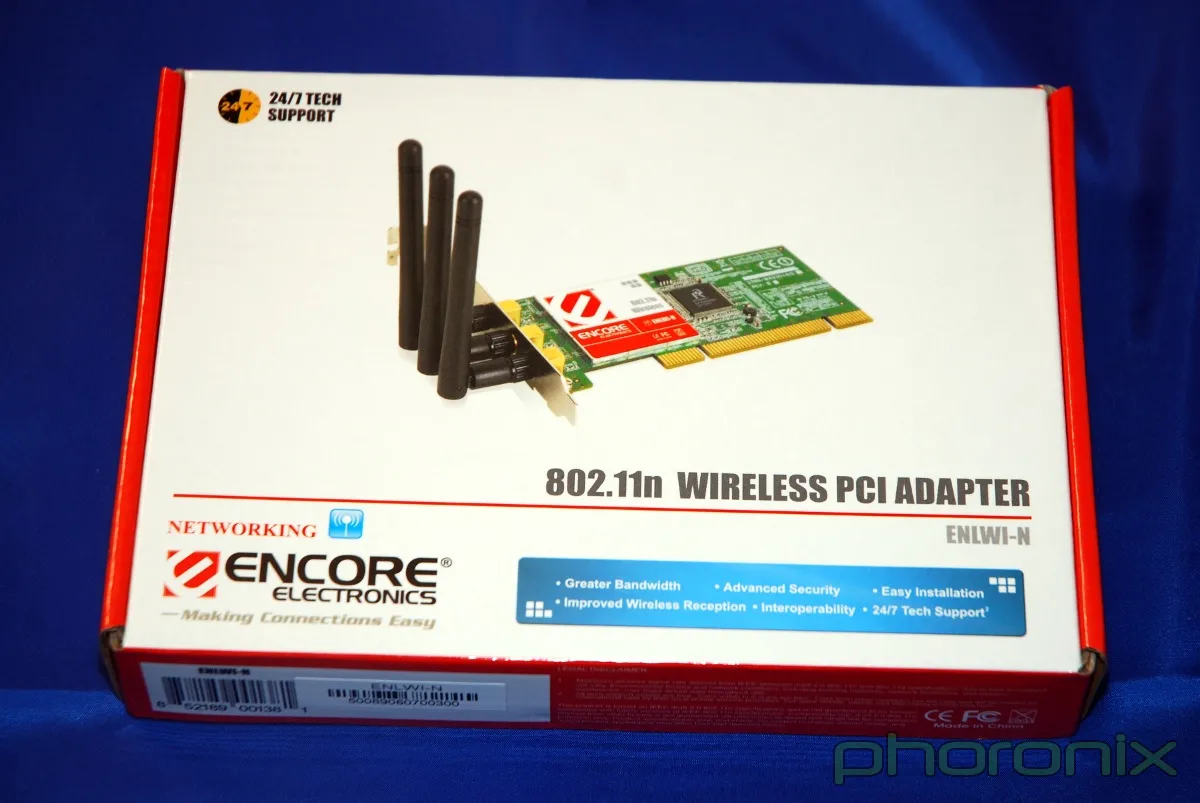 Encore 802.11n PCI Wireless Adapter: While wireless chipsets are not as complicated as graphics processors, under Linux they can cause just as many headaches when it comes to getting them working reliably. More hardware vendors have opened up to supporting their wireless chipsets under Linux, but still it can be a pain having to hunt down the firmware for a wireless adapter, needing to build an out-of-tree driver, having issues with the driver such as with WEP/WPA authentication, or if all else fails trying to get the Windows driver working under Linux through ndiswrapper. However, for those looking for a PCI-based 802.11g/n wireless adapter that will work "out of the box" with modern distributions like Ubuntu 9.10, one that we have found to do the job is the Encore ENLWI-N.
Copyright © 2018 by Phoronix Media. All rights reserved.