ECS NVIDIA GeForce GT 240 512MB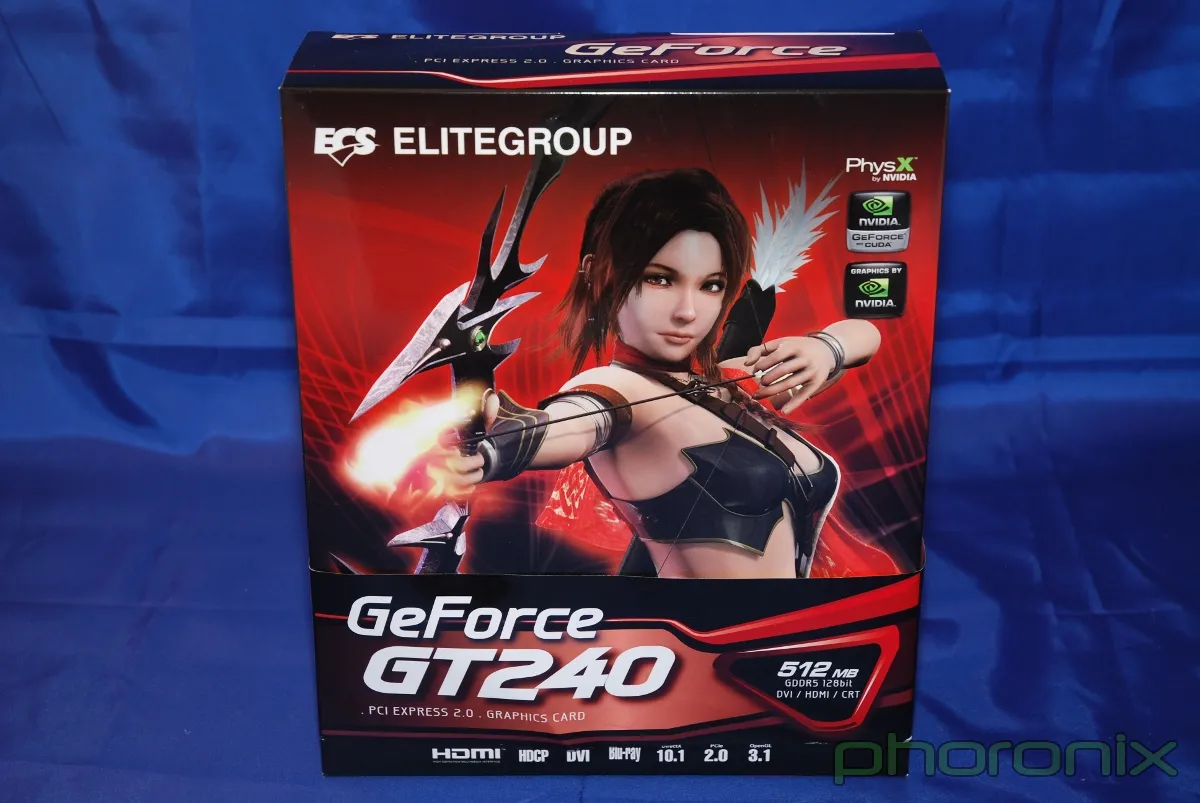 ECS NVIDIA GeForce GT 240 512MB: A month after NVIDIA launched the GeForce GT 220 graphics card they rolled out the GeForce GT 240, to further fill the performance void between the GT216-based GT 220 and the GeForce GTS 250 that had been around since March. The $100 GeForce GT 240 has received some praise for its low-power consumption while delivering a decent level of performance for being a mid-range graphics card, but of course, those reviews have been when tested under Microsoft Windows. We finally have our hands on a GeForce GT 240 graphics card from the folks over at ECS Elitegroup to see how this GT215 graphics card performs under Linux.
Copyright © 2018 by Phoronix Media. All rights reserved.