Apple's Enhanced OpenGL Stack Versus Linux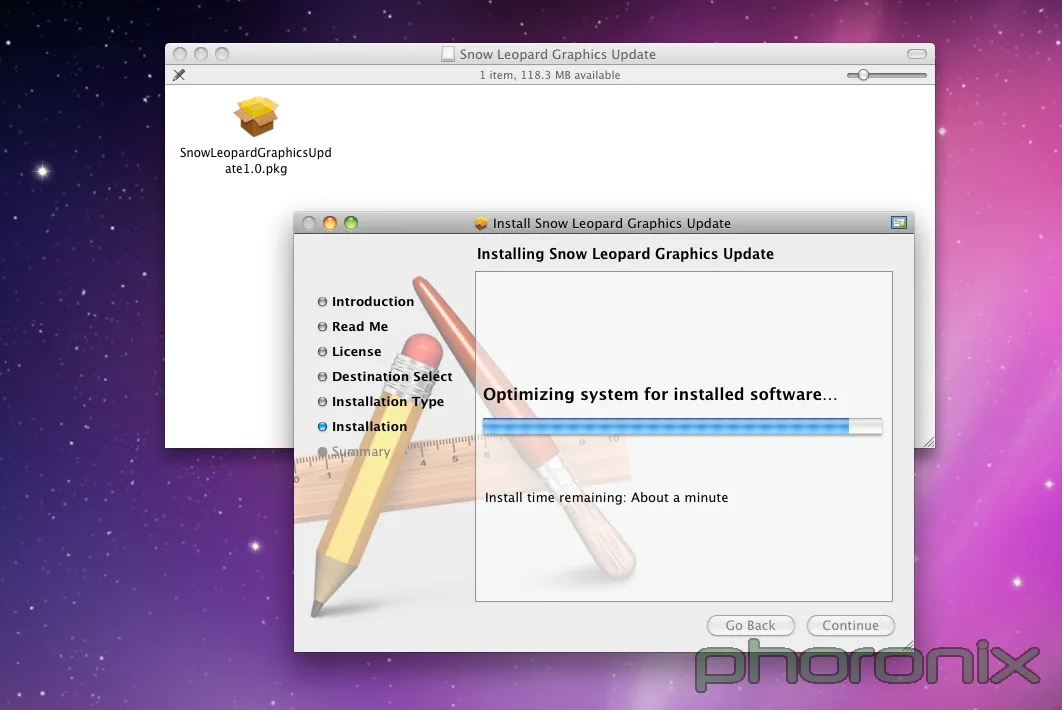 Apple's Enhanced OpenGL Stack Versus Linux: While our primary focus at Phoronix is on providing Linux benchmarks, we do enjoy trying out and benchmarking other operating systems like FreeBSD, Solaris, and Mac OS X. When Apple originally launched Mac OS X 10.6 "Snow Leopard" we were the first to provide detailed Mac OS X 10.6 benchmarks compared to Mac OS X 10.5 and also how Apple's new operating system at the time compared to Linux. We have continued to monitor the performance of Snow Leopard and found that some point releases had introduced some regressions and we have compared the performance of Mac OS X 10.6 to Windows 7 and Ubuntu 10.04 LTS. With Apple's release last week of the "Snow Leopard Graphics Update 1.0" that is reported to bring "stability and performance fixes for graphics applications and games in Mac OS X", our interest was piqued and we set out to run a new set of Apple OpenGL benchmarks. In this article we are looking at the OpenGL performance of Mac OS X 10.6, 10.6.2, 10.6.3, 10.6.4, and 10.6.4 with this graphics update installed.
Copyright © 2022 by Phoronix Media. All rights reserved.