Sapphire Radeon HD 4670 512MB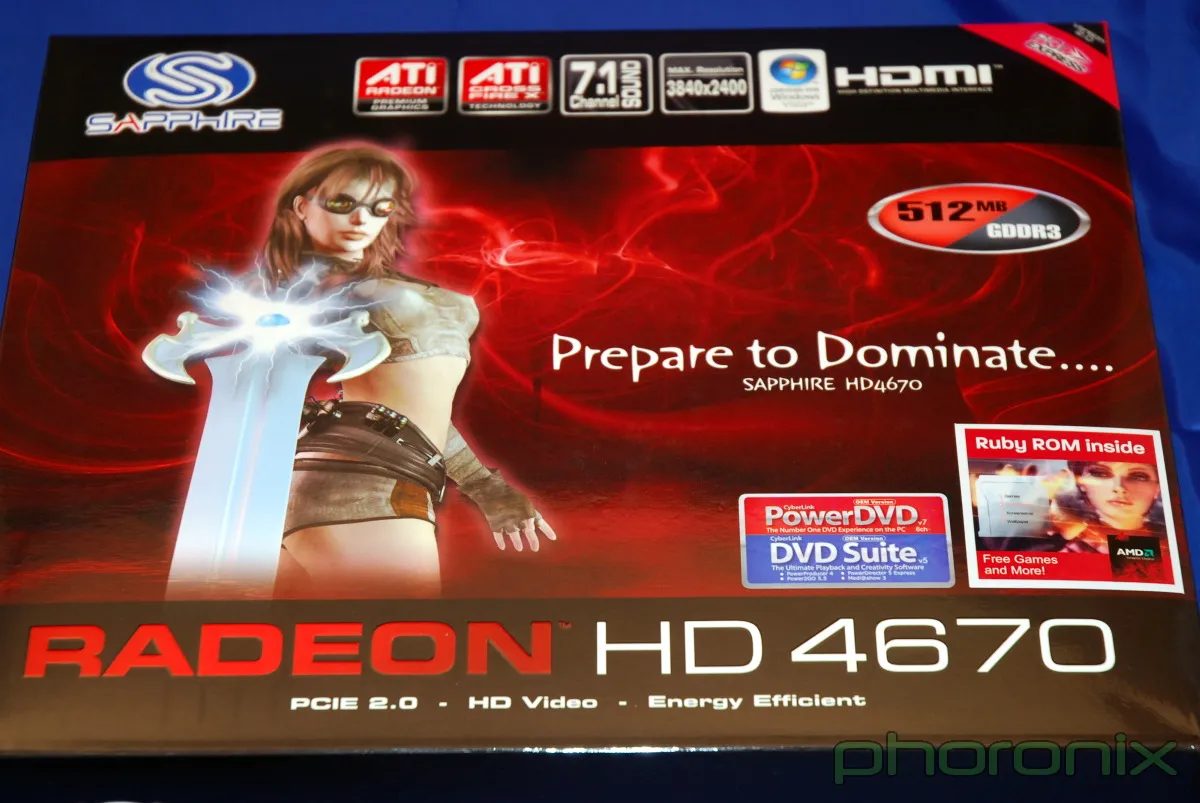 Sapphire Radeon HD 4670 512MB: Earlier this month the ATI Radeon HD 4600 series from AMD was unveiled as the new mid-range graphics cards derived from their flagship RV770 graphics core. The Radeon HD 4650 and Radeon HD 4670 are the two RV730-based products now available. The ATI Radeon HD 4670 may not be able to compete with the Radeon HD 4800 series in all of the tests, but at a price of under $100 USD is it worth pursuing? For this article we have our hands on the brand new Sapphire Radeon HD 4670 512MB graphics card as we test it on Ubuntu Linux to see how well it can perform in our OpenGL tests and overclock with the recently added OverDrive support.
Copyright © 2018 by Phoronix Media. All rights reserved.