SilverStone MS05 eSATA Enclosure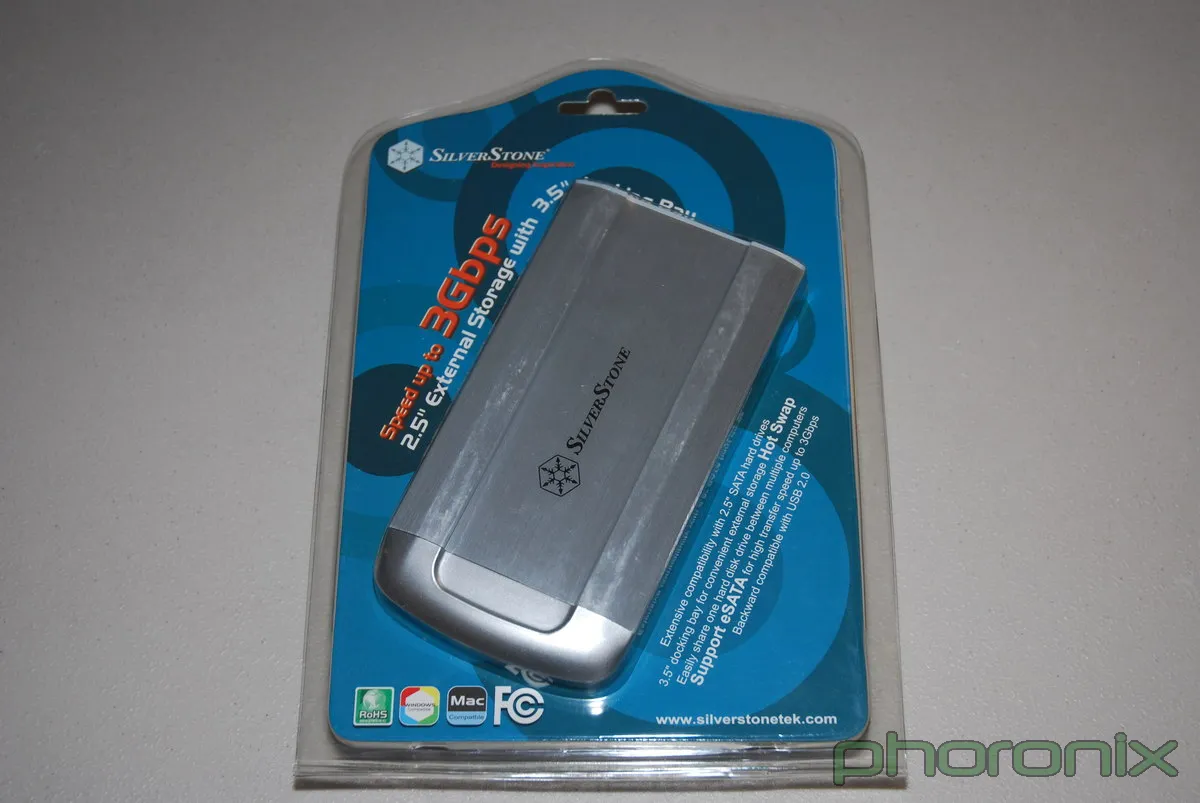 SilverStone MS05 eSATA Enclosure: The last time we had looked at a SilverStone drive enclosure at Phoronix was in early 2006 when reviewing the SilverStone Storage MS02. This 2.5" IDE hard drive enclosure with a USB 2.0 interface met the SilverStone standards we have come to expect both when it comes to the build quality as well as its looks and performance. With the changing times and increased adoption of Serial ATA, SilverStone recently introduced their MS05, which supports 2.5" SATA drives while this aluminum enclosure has both a eSATA and USB 2.0 interface along with having a 3.5" docking station.
Copyright © 2018 by Phoronix Media. All rights reserved.