Ubuntu 7.10 Gutsy Gibbon Tribe 5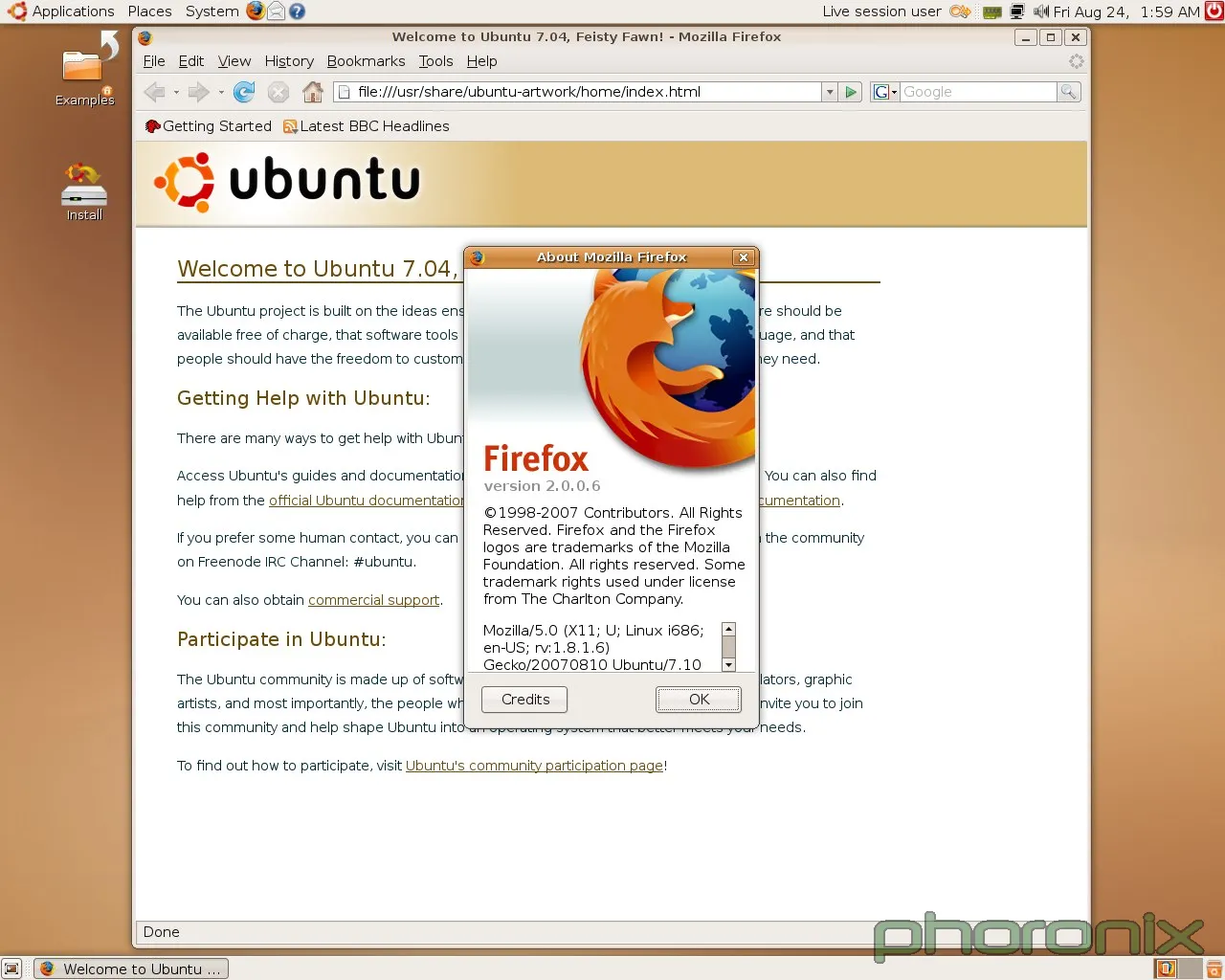 Ubuntu 7.10 Gutsy Gibbon Tribe 5: The feature freeze, upstream version freeze, and the first artwork deadline passed last week for Ubuntu 7.10 Gutsy Gibbon. With these freezes, Ubuntu 7.10 Tribe 5 has been released with the last of the new features until Ubuntu 8.04 LTS. Ubuntu has now adopted system-config-printer (which was originally developed by Red Hat and Fedora) for handling the printing needs that gnome-cups-manager once had controlled, CUPS being upgraded to 1.3, a plug-in finder wizard and extension manager for Firefox in Ubuntu, and the new displayconfig-gtk panel for graphically controlling your X settings. Ubuntu 7.10 is shaping up very nicely and we have one more Tribe release and then the beta release, followed by the final release of Gutsy Gibbon on October 18.
Copyright © 2018 by Phoronix Media. All rights reserved.