Solaris Express SXCE Build 69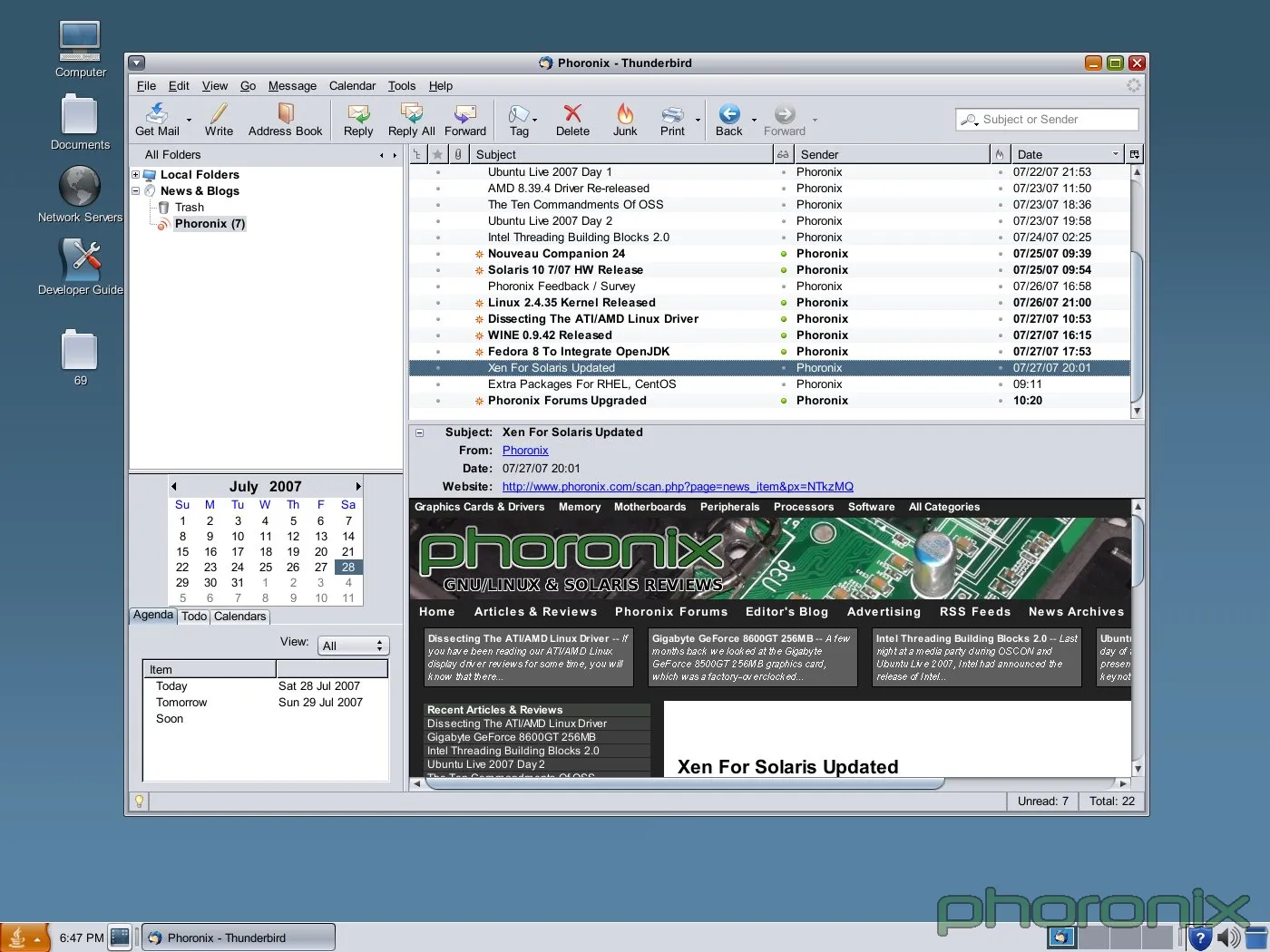 Solaris Express SXCE Build 69: What does Solaris look like? It's actually a question we've been asked quite a bit since beginning to cover Solaris at Phoronix earlier this year. When using the GNOME desktop, it doesn't look much different from Linux aside from StarOffice and Sun Studio and a few other things being included, but of course it will look even more like Linux once there is the Project Indiana OpenSolaris distribution. Anyways, with the launch of Solaris Express Community Edition (SXCE) Build 69 yesterday, we've taken some screenshots to show the latest and greatest with Solaris "Nevada" for those of you who have never seen Solaris or haven't tried it out in quite a while.
Copyright © 2018 by Phoronix Media. All rights reserved.