Intel Xeon 5300 Clovertown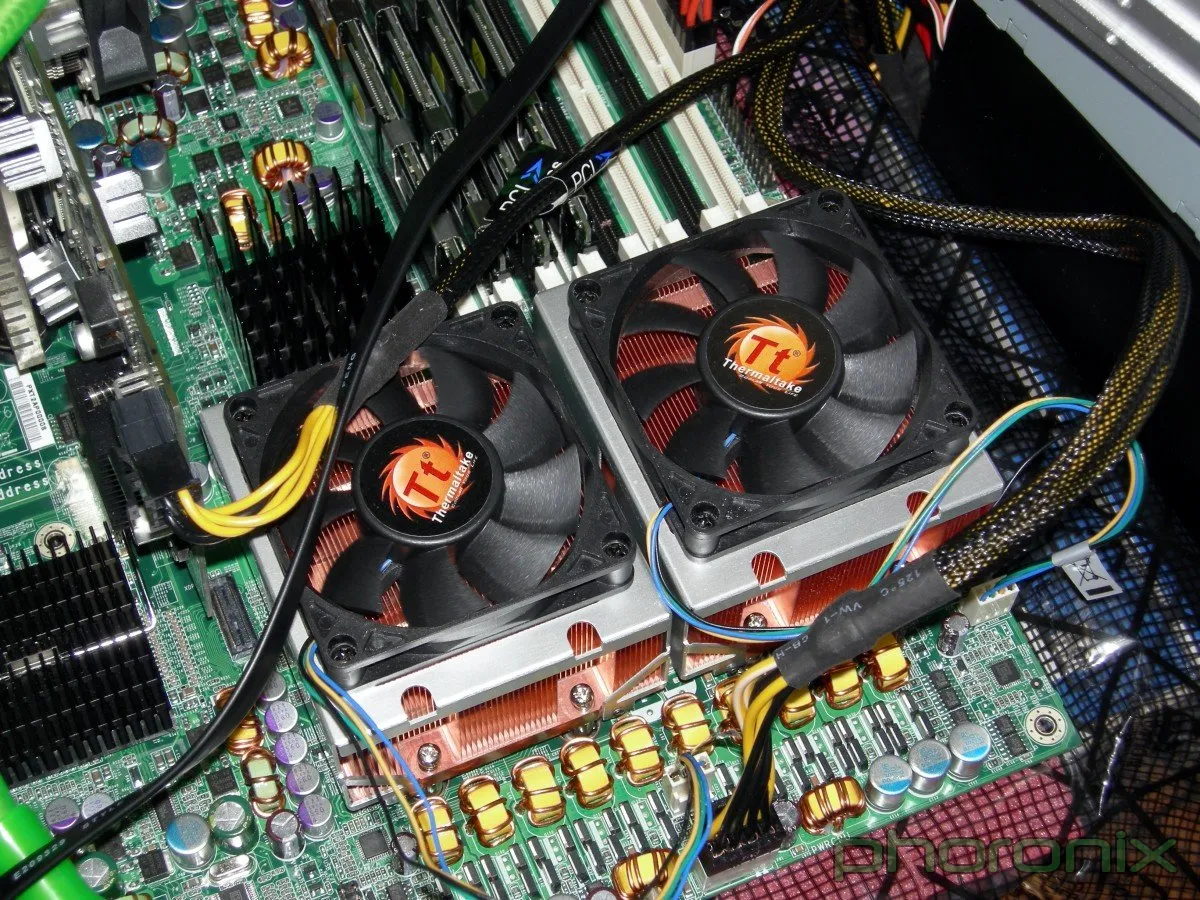 Intel Xeon 5300 Clovertown: On November 2, 2006 the embargo for Intel's Core 2 Extreme Quad QX6700 was lifted which resulted in a slurry of reviews covering this flagship desktop processor. However, this morning happens to be an important date for Supercomputing 2006 and it serves as yet another milestone for Intel Corporation. This morning Intel will be introducing the Xeon 5300 series, or perhaps better known by its codename of Clovertown. At Phoronix we have had these processors in-house for over a week now and today are able to share our thoughts on these quad-core server/workstation processors as we test them under GNU/Linux.
Copyright © 2018 by Phoronix Media. All rights reserved.