Michael
Just saw the new "Digital Foundry" video about the Steam Deck: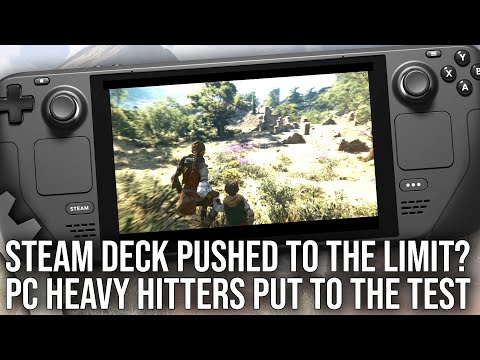 Under the video's comments, several people were refering to a script which greatly improved the performance on their Decks, especially with more demanding titles, as tested by DF in the above video.
After a little bit of googling I found the source of the bespoke script on GitHub:
Turns out that SteamOS is setting the
swappiness
of the Linux kernel to the maximum value of 100, which is just shockingly ... subpar!
On the other hand, the script sets this value to the much more sane value of 1, as every Linux user should.
Also, the same script author made a video on YouTube where he shared some benchmark numbers that showed some significant improvements.
That's when I had the idea that maybe You would be interested in publishing a featured article with some reproducible benchmarks conducted via the PTS on the Steam Deck between the default 100 vs. 1 of swappiness.
Hope You give it a shot, since it would certainly drive some sizable amount of traffic onto Phoronix, given that the above DF video already has 100k+ view counts...
Thanks once again for Your invaluable work!
PS:
Maybe a follow-up article looking at a schedutil (SteamOS default) vs. performance governor benchmark battle would be of interest, too?