follow-up to this thread :
http://www.phoronix.com/forums/showthread.php?t=10940
The root problem still seems to exist on Catalyst 8.7 release on 32bit Linux. However, the display of the problem seems to differ. Starting an application results in the screen going black, and there is no graphics corruption after dropping to command line (Control-alt-F1) and terminating the WINE binary shown in TOP.
***
Looks like I got some corruption afterall.
Before trying to start Cedega, I had taken a screenshot of the system with the Cedega tests and catalyst control center open: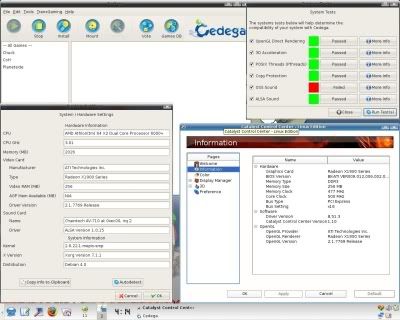 Later on, I went away from the computer long enough for the screen-saver to kick in. Take a look at the lower right hand corner of the screen.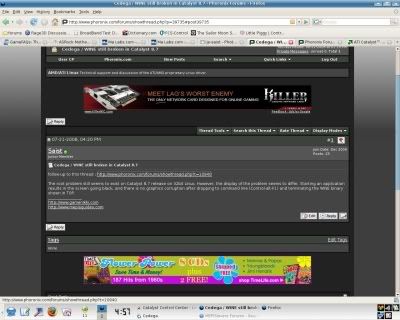 It seems that the KDE applet box now has a black background.