I'm not sure what is this due, but it has been a while since I saw something like this on an ATi based graphics card. The last time was with an R300-based Radeon 9500 (when the fan died on it), or similarly when I tried to soft-mod it to a 9700 (half the texture units were not functional, so checkboard effect).
As the title for this thread reads, my problem is about image corruption... These two images are a photograph of the screen when the corruption happened, and a screen grab with gnome-screenshot while the screen was corrupted.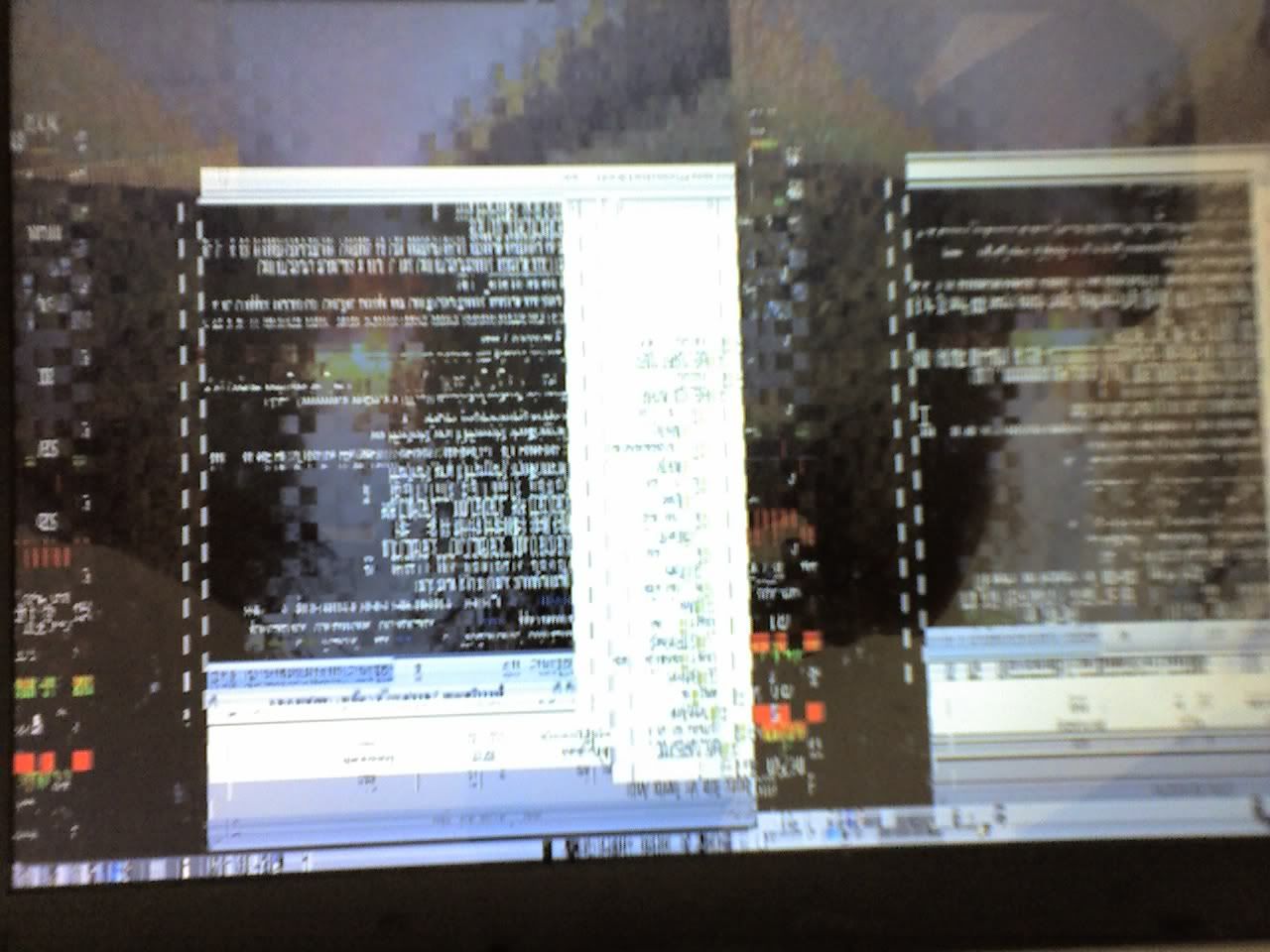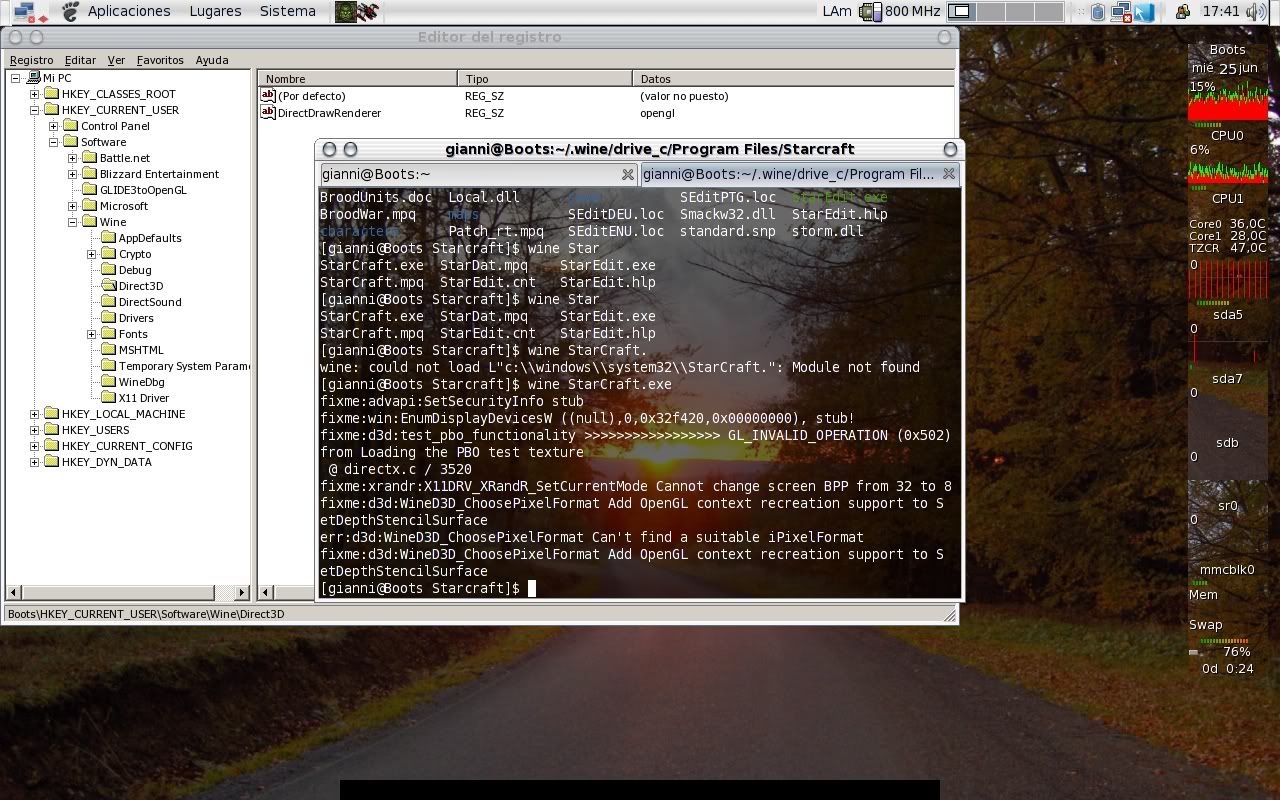 I'm not sure if this is due to the driver itself, or the package I installed, I got the drivers from Livna on Fedora 8, and besides this corruption problem with 2D (as you can see in the console output and the screenshot of Regedit, DirectDraw is set to be rendered through OpenGL, but for some reason it is being rendered indirectly. And the screen gets corrupted.
Another issue is that Direct Rendering applications seem to crash upon exit (segmentation fault)
I'll try to replace and set as much as I can all the files as they should be (i.e, no previous driver installation leftovers, and such) and test again.
So I feel I have to ask, anyone else seen this with 8.6?