yeah,
ATI Radeon X1900 XT 256 MB
ATI Radeon HD2900 XT 512mb
LINUX
VISTA
ARCH LINUX
IN ETQW ATI IN LINUX BEATED BOTH VISTA AND XP.
LINKS: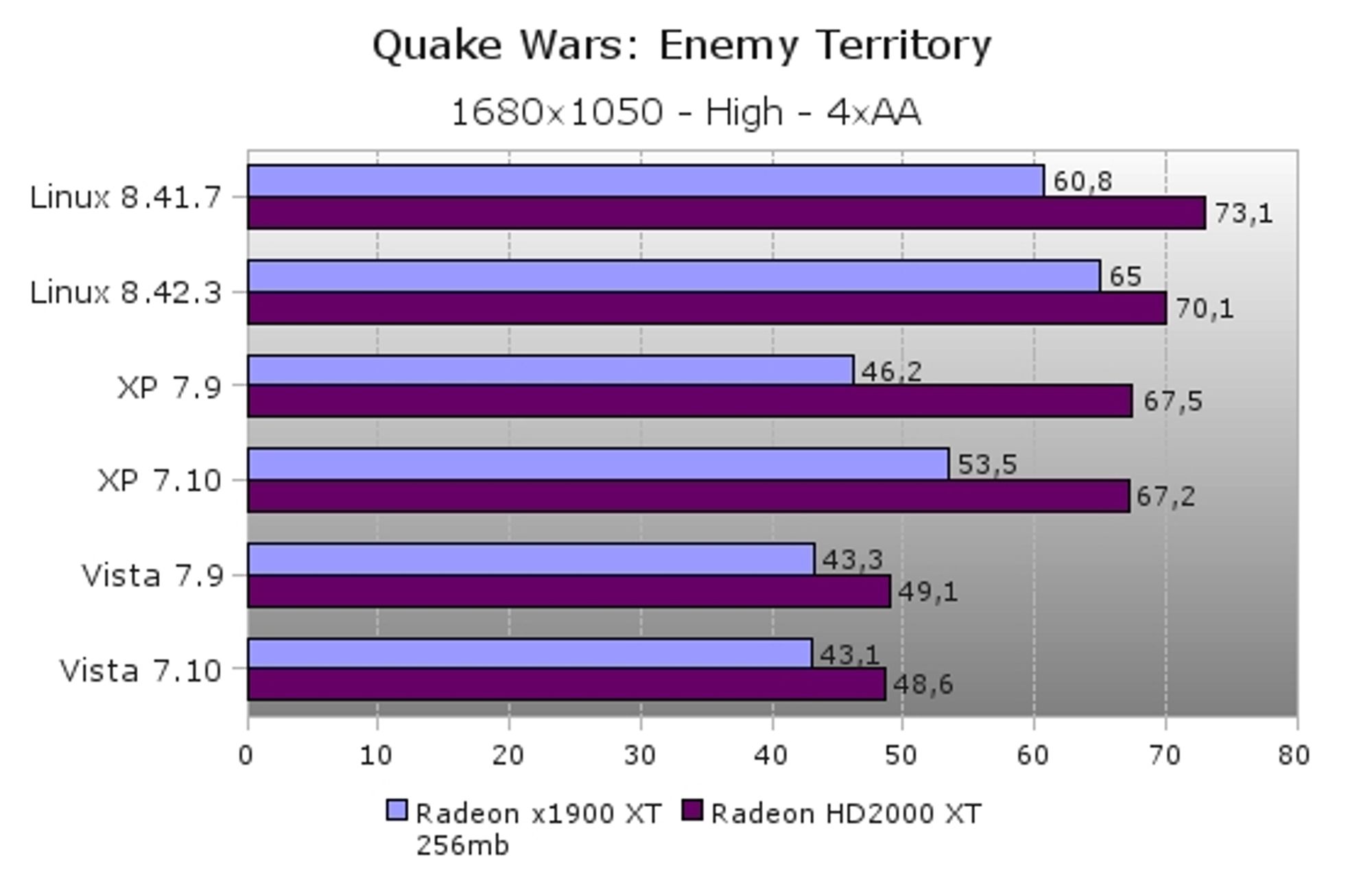 http://www.hardware.no/tester/skjerm...driver/44349/1
However, there is performance increasement, but Q4 Lost badly. you find the next buttons, and you probaly understand some parts of it.
GOTO page "Ytelse" which means performance, you guys will understand pictures
On the performance page, notice 1900 XT beats 2900 XT in Quake 4.
Strange :S