Besides the out-of-date GNOME desktop, OpenIndiana 151a is still shipping with Mozilla Firefox 3.6.
Sans the less than desirable graphics support "out of the box" for OpenIndiana, the rest of the hardware on this high-end Intel system was working fine.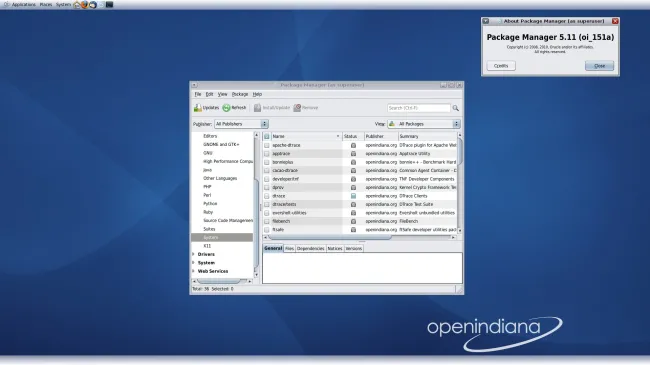 There remains the OpenSolaris Package Manager for being able to easily install new packages from the OpenIndiana repository and other repositories.
For those interested in benchmarks, there are results from the Core i7 990X system when running OpenIndiana build 151a and OpenIndiana build 147. Additional comparisons and other metrics can be analyzed using OpenBenchmarking.org. Your own hardware/software comparison can also be done by running phoronix-test-suite benchmark 1110114-AR-1110114AR99. On the next two pages are the results, enjoy.