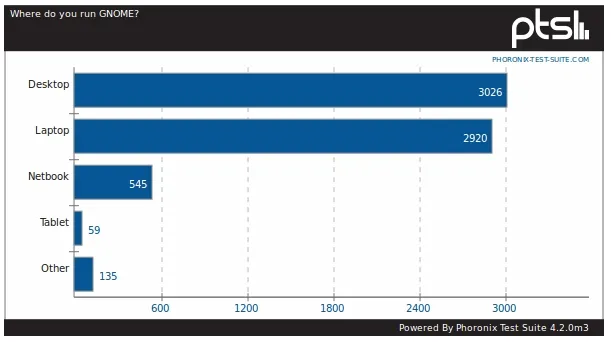 Most of the survey respondents were running GNOME on a desktop or laptop but GNOME on tablets remains quite a small fraction.
Just over 500 of the respondents have ever contributed to GNOME.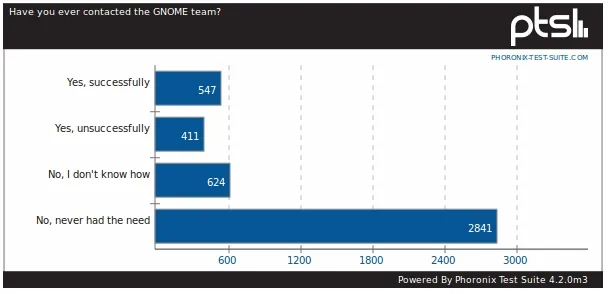 Not many people go through on contacting the GNOME team.
Other common Linux desktop environments used by the respondents were Xfce, Unity, and KDE.
Lastly, most people were using GNOME without Compiz or any other window management options.
Thanks to everyone who participated in this year's GNOME User Survey.
Discuss this article in our forums, IRC channel, or email the author. You can also follow our content via RSS and on social networks like Facebook, Identi.ca, and Twitter (@Phoronix and @MichaelLarabel). Subscribe to Phoronix Premium to view our content without advertisements, view entire articles on a single page, and experience other benefits.